EDC Staff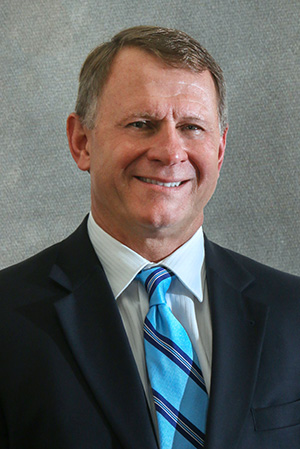 Pete Tesch, President of the Economic Development Council of St. Lucie County (EDC) is responsible for the administration and operations of the organization while providing strategic direction for the growth and economic development of St. Lucie County.
Mr. Tesch is responsible for the attraction of new business and investment and retention of existing industry throughout the county, promoting St. Lucie County to encourage new investment. Mr. Tesch assumed his role in this position in January 2014.
In addition, he serves on the boards of Florida's Research Coast Economic Development Coalition, St. Lucie County Chamber of Commerce, CareerSource Research Coast, Treasure Coast Food Bank, Round Table of St. Lucie, Business Alliance for Prosperity and the Treasure Coast Manufacturers' Association.
Prior to joining the EDC, Tesch was President of Peterson Hill Partners, LLC an economic development consultation and site selection company that he founded in 2011 to serve businesses, communities and not-for-profits.
Mr. Tesch was President and CEO of Ocala/Marion County Economic Development Corporation from 1997 to 2012. During his tenure, Tesch was responsible for assisting 106 new and expanding businesses create over 9,000 jobs with an economic impact of more than $437 million. He was leading the helm of the Ocala/Marion County EDC in 2006 when the city of Ocala was ranked 8th and 13th for job growth in the nation by Forbes magazine and the Milken Institute respectively Inc Magazine also ranked Ocala 24th in the nation for Small Cities and 37th overall for the nation's Best Places for Business during the same time frame.
Tesch was selected as the 2012 Eunice Sullivan Economic Development Professional of the Year, at the 2012 Florida Economic Development Conference, for his outstanding commitment, talent and skill sets in economic development, both at the local and state level.
Mr. Tesch and his wife Kim reside in the City of Fort Pierce.