Small Business Cyber Security Program
Tuesday, February 27, 2018
8:00-10:00 a.m.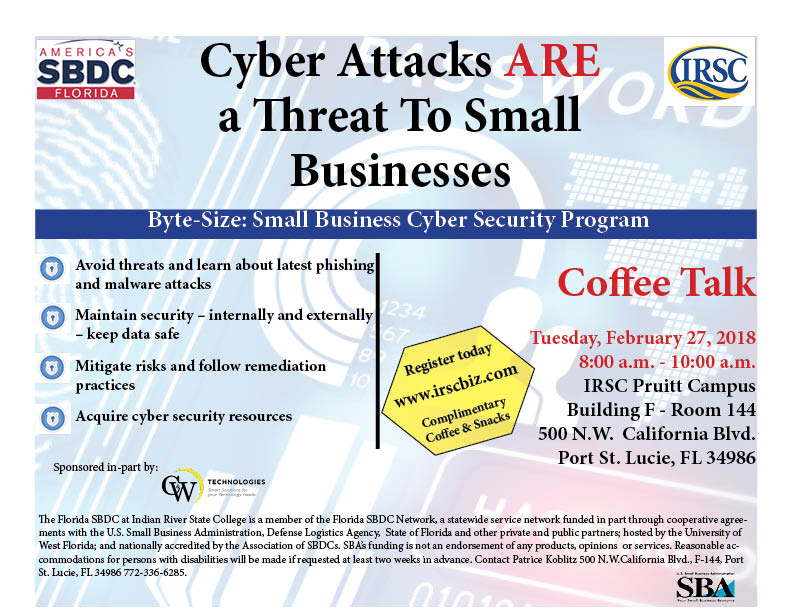 This is a no-cost event, however registration is required. Register at www.irscbiz.com.
The Florida SBDC at IRSC is offering a Cyber Security seminar for small businesses on Tuesday, Feb 27th. As two-thirds of all cyber attacks target small businesses, it is imperative that we educate the small business community on the risks and provide tools to mitigate those risks. According to UPS capital:
► Cyber attacks cost small businesses between $84,000 and $148,000.
► 60% of small businesses go out of business within six months of an attack.
► 90% of small business don't use any data protection at all for company and customer information.