Port St. Lucie recognized again as one of the best cities to live
November 19, 2015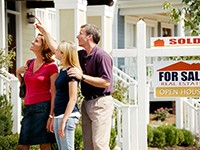 Port St. Lucie is one of "America's 50 Best Cities to Live" according to 24/7 Wall St., a website which offers online analysis and commentary for U.S. and global investors.
The article states that Port St. Lucie has attracted more new residents over the last decade, expanding the population by more than 40 percent. Other attributes include an extremely low crime rate and poverty level as compared to the state of Florida as a whole.
To determine America's best cities to live in, 24/7 Wall St. reviewed data on the 550 U.S. cities with populations of 65,000 or more as measured by the U.S. Census Bureau. The list is based on a range of variables, including crime rates, employment growth, access to restaurants and attractions, educational attainment, and housing affordability.
See how other U.S. cities ranked on the list.
To see more reasons why Port St. Lucie is a great place to live, visit the Good news in Port St. Lucie page on the city's website.
For more information, contact:
Jenny Newell
Public Information Officer
City of Port St. Lucie
(772) 873-6326