Study: St. Lucie nuclear plant pumps $630 million into region's economy
April 17, 2015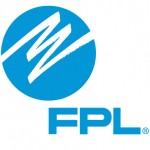 It is widely known that Florida Power & Light Company's (FPL) nuclear power plants are an important part of a strategy to deliver safe, reliable, affordable power. For the first time, however, FPL now has an independent analysis that illustrates the economic benefits of these plants to the state and the communities they serve.
FPL's nuclear operations, which include the St. Lucie Nuclear Power Plant, Turkey Point Nuclear Power Plant near Homestead and nuclear headquarters operations in Juno Beach:
Support nearly $1.4 billion of economic activity annually in Florida;
Generate 1,600 direct nuclear jobs and nearly 6,000 total jobs statewide at higher-than-average wages;
Prevent nearly 15 million tons of carbon dioxide emissions This is equivalent to taking 3 million cars off the road; and,
Create a huge positive ripple effect through Florida's economy.
The full study can be accessed at www.FPL.com/NuclearBenefits.
Here is a link to a media clip about the economic study: TC Palm: FPL's St. Lucie nuclear plant pumps $630 million into region's economy.