EDC Newsletter - Fall 2016
October 24, 2016


Mind the Gap, St. Lucie.
Anyone who has ever been a passenger on the London Underground is familiar with the iconic phrase: 'Mind the Gap.' The warning is there to make people aware of the space existing between the train and platform. It's simple: know there's a gap and find a way to bridge it as you enter.
At the St. Lucie EDC, we've teamed up with partners across our region to do just that in respect to the Treasure Coast Skills Gap. For the better part of a year, we have sought out how to better bridge our industry demands with the talent pipeline, specifically in the areas of manufacturing, healthcare, skilled trades, and construction. We've enlisted the help of Gehant and Associates to help us understand areas where the skills gap is wide, deep, or if it exists at all. This report will be vital in advancing economic development efforts in St. Lucie, and I'm pleased that results are scheduled for delivery before close of 2016. Additionally, the analysis will be presented in full at our February 2017 regular EDC Luncheon meeting, and I hope you will join us.
We know a gap is present. A better understanding can help us bridge it. If St. Lucie County minds the gap, we will surely enter a new age of economic progress.
Dr. Edwin R. Massey, PhD
EDC Chairman
President, Indian River State College

Points of View, In Depth from the EDC
Strategic Plan 2015 – 2020, Implementation moving ahead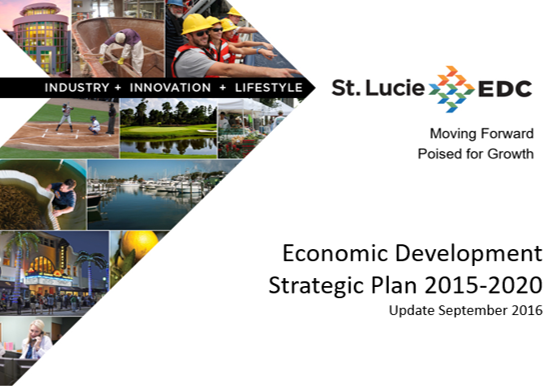 The EDC is shaping new horizons and opportunities for business, including the infrastructure and amenities required to attract new business to the county and create an excellent quality of life. With community partners and stakeholders at the helm, the EDC leadership team is taking the first exciting steps to implement the 2015–2020 EDC Strategic Plan. It is the first new plan in ten years, and one that emphasizes the action steps required to achieve goals and objectives.
The plan goes far beyond business expansion and relocation. Its core in fact, addresses the ways and means to enhance quality of life including income and wages, workforce readiness, advocating for education, and developing infrastructure that protects and improves precious natural resources, along with business development.
Six themes for economic development,
each partnered with action steps that lead to implementation.
1) Develop product: land and buildings
2) Promote county image & brand for economic development
3) Improve infrastructure for balanced growth
4) Position the county for economic development
5) Business retention, expansion and attraction countywide
6) Tourism infrastructure and enhance quality of life
CLICK TO VIEW UPDATED STRATEGIC PLAN
---
Four Counties, Treasure Coast Skills Gap Study Underway

By early spring 2017, area businesses and leaders will have an in-depth understanding of the next steps needed to begin expanding the Treasure Coast talent pipeline to develop and attract high-wage, high value jobs. The skills study – the first of its kind on the Treasure Coast - is one of the action steps identified as part of the implementation of the EDC 2015–2020 Strategic Plan. The survey was launched in September and continues through late October.
"The skills gap study is targeting manufacturing, healthcare and skilled trades in Indian River, St. Lucie, Martin and Okeechobee counties," explains EDC President Pete Tesch. "It's a collaborative effort, both public and private, to identify and analyze the skills and needs of business, focusing on sectors primed for growth."
CLICK TO COMPLETE THE SURVEY (Before October 28, 2016)
The leading conversation: Focus Groups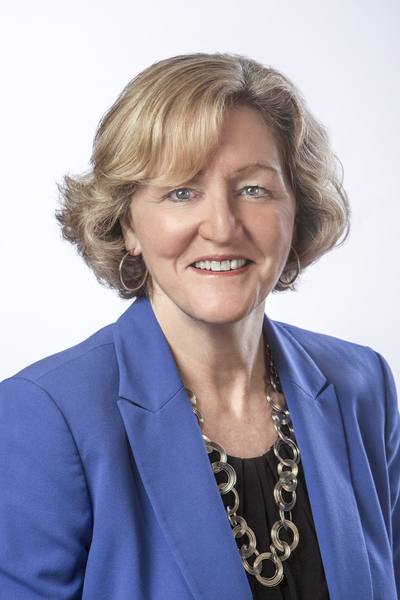 When the survey results are compiled, four focus groups representing healthcare, manufacturing, the trades and students are meeting in November, led by professional facilitator Patricia Gehant, a partner of the St. Petersburg consulting firm hired to conduct the study. The purposes of the group conversations are to solicit additional responses and feedback from all stakeholders, and to evaluate results of the surveys.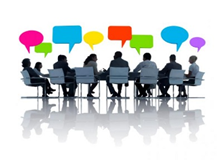 Final results and recommendations will be compiled in February 2017, leading to the next phase of recruiting and developing high-wage, high value jobs for the Treasure Coast. Stay tuned!
---
St. Lucie County Challenge Grant - We're There!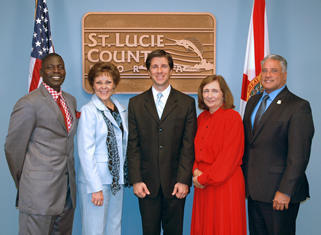 To support the implementation of the Strategic Plan and thanks to the generosity of investors, local municipalities, and all donors and supporters, we readily raised $106,000 new revenue through the end of September 2016.
A Challenge Grant of $50,000 was offered to the EDC by St. Lucie County Board of County Commissioners for fiscal year OCT 2015-SEP 2016, to assist with economic development in the county. And we surpassed our goal!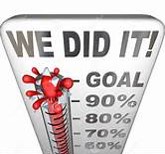 We are grateful for the work of Staci Storms in this effort, too. Staci, a former EDC board member and former Chief Executive Officer of the Realtors of St. Lucie County, is dedicated to fund development, retention, and increasing investor engagement while assisting the EDC in securing additional funding to help promote job growth and strengthen the economy.
---
Treasure Coast Manufacturers' Association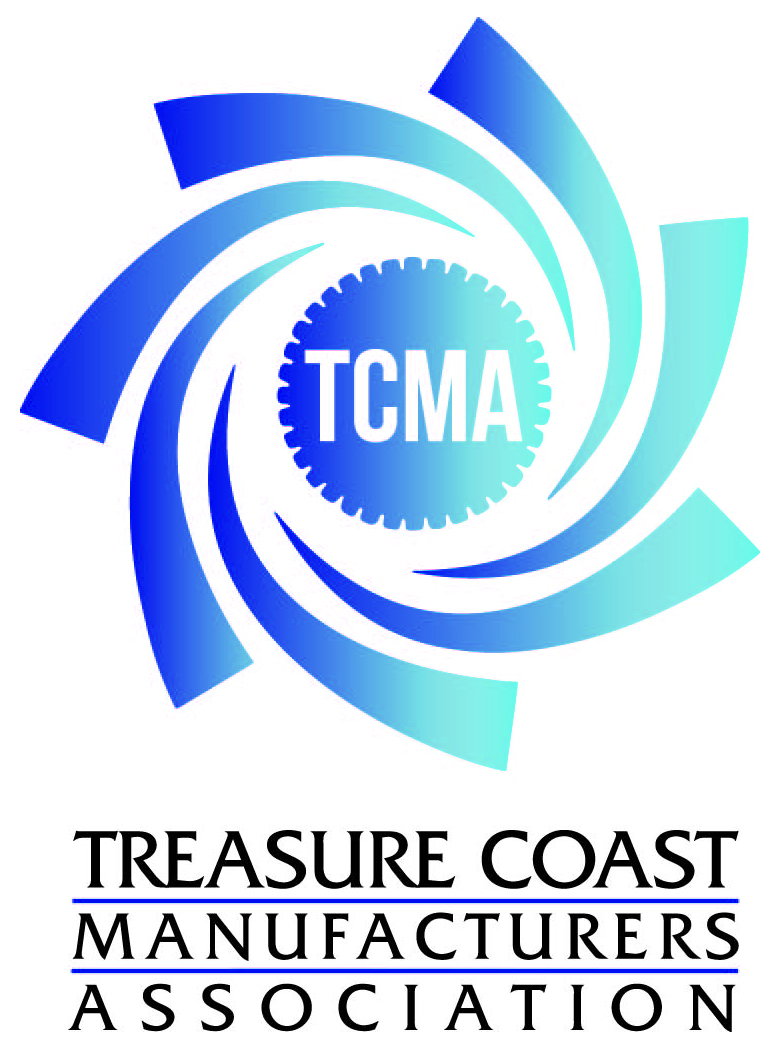 The Treasure Coast Manufacturers' Association (TCMA) is hosting tours at manufacturers on the Treasure Coast. The following tours are scheduled for TCMA members and manufacturers.
PAC Seating, Palm City – October 27
Tropicana, Fort Pierce – November 3
If you are a manufacturer and would like to attend please contact Candy at cmarlow@youredc.com or 772.336.6252. Space is limited.
The TCMA kick-off meeting held at the Pelican Yacht Club on August 12th, featuring keynote speaker Al Stimac, President of the Manufacturers Association of Florida, was a great success with over 100 attendees from the Treasure Coast!
For more information on becoming a member contact Candy at cmarlow@youredc.com or 772.336.6252.
CLICK FOR TCMA MEMBER APPLICATION.
The TCMA, a private 501c (6) not-for-profit corporation, was established for the purpose of organizing and managing a local and regional manufacturers' trade association; promoting the collective interests of manufacturing, distribution and wholesale trade companies, advocating public policy and focusing on mutual areas of concern pertaining to the industry.
New Investors
Thank you for your investment and becoming a part of the excitement of St. Lucie as we begin the important steps of implementing our Strategic Plan to advance community and economic development. An investment in the EDC provides a great return on business and economic development. It's smart business!
Leadership Level
Spherion (upgrade)

Corporate Level
Robbins & Morton
Wells Fargo Home Mortgage
Ambassador Level
Aerotek
HR Dynamics
Team Parks
Treasure Coast Commercial Real Estate
To learn more about member benefits and opportunities to grow your business while investing in the economic future of St. Lucie County, contact Candy Marlow, Member Relations, cmarlow@youredc.com or phone (772) 336-6252.

Congratulations to IRSC
Congratulations to Indian River State College, for making the Top Ten National Finalist for the prestigious 2017 Aspen Prize for Community College Excellence!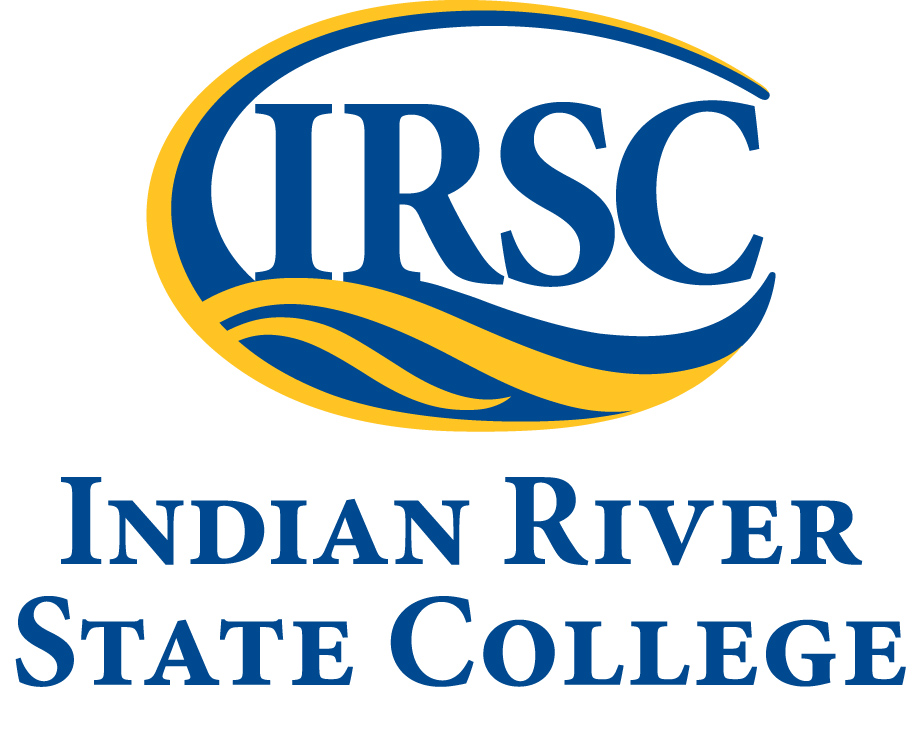 ---
Expert Shutter Services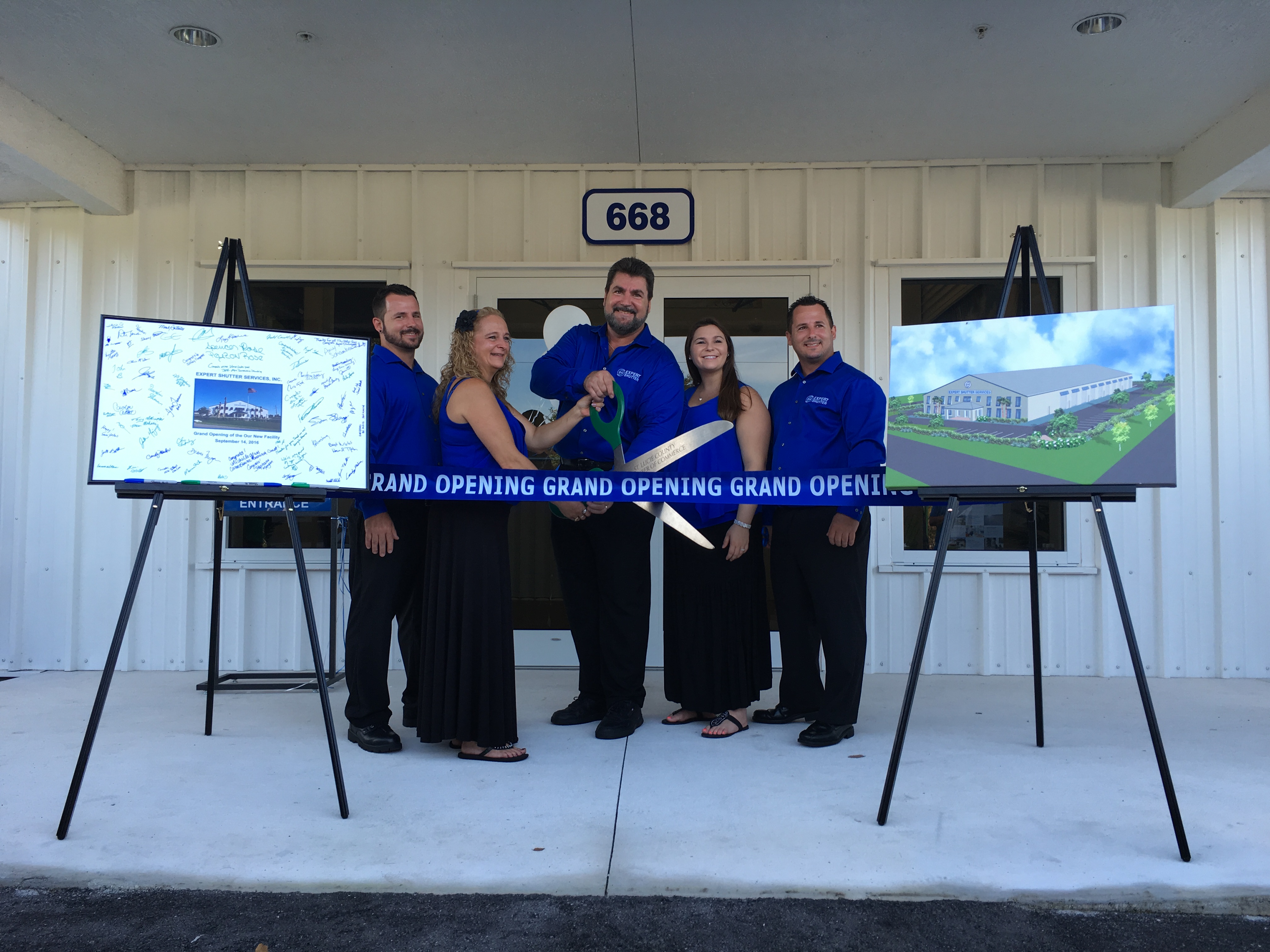 The EDC was proud to celebrate the grand opening of a new facility for Expert Shutter Services, Inc., located at 668 SW Whitmore Drive, Port St. Lucie. The largest retail manufacturer of hurricane and security shutters on the Treasure Coast, Expert Shutter's expansion will grow its workforce by more than 30%, at wages which equal or exceed the County's average wage, and increase production capacity by 400%. Expert Shutters' capital investment was more than $2.2 million.
"A diversified, growing economy is essential to a prosperous Port St. Lucie and Treasure Coast, and helping to grow our local businesses should be the central thrust of our economic development efforts," said Mayor Greg Oravec. "It is encouraging to see the City and County working together with our economic development partner, the EDC, to help an existing local business, such as Expert Shutter Services, to expand its operations."
The company is family owned and operated by Treasure Coast residents Michael and Jamie Heissenberg and their three children. In business for nearly three decades the company designs and develops new products in the hurricane and security shutter industry and provides installation, service, and repair of shutters for residential, commercial, and high-rise properties.
Visit www.ExpertShutters.com or call 1-800-749-9056.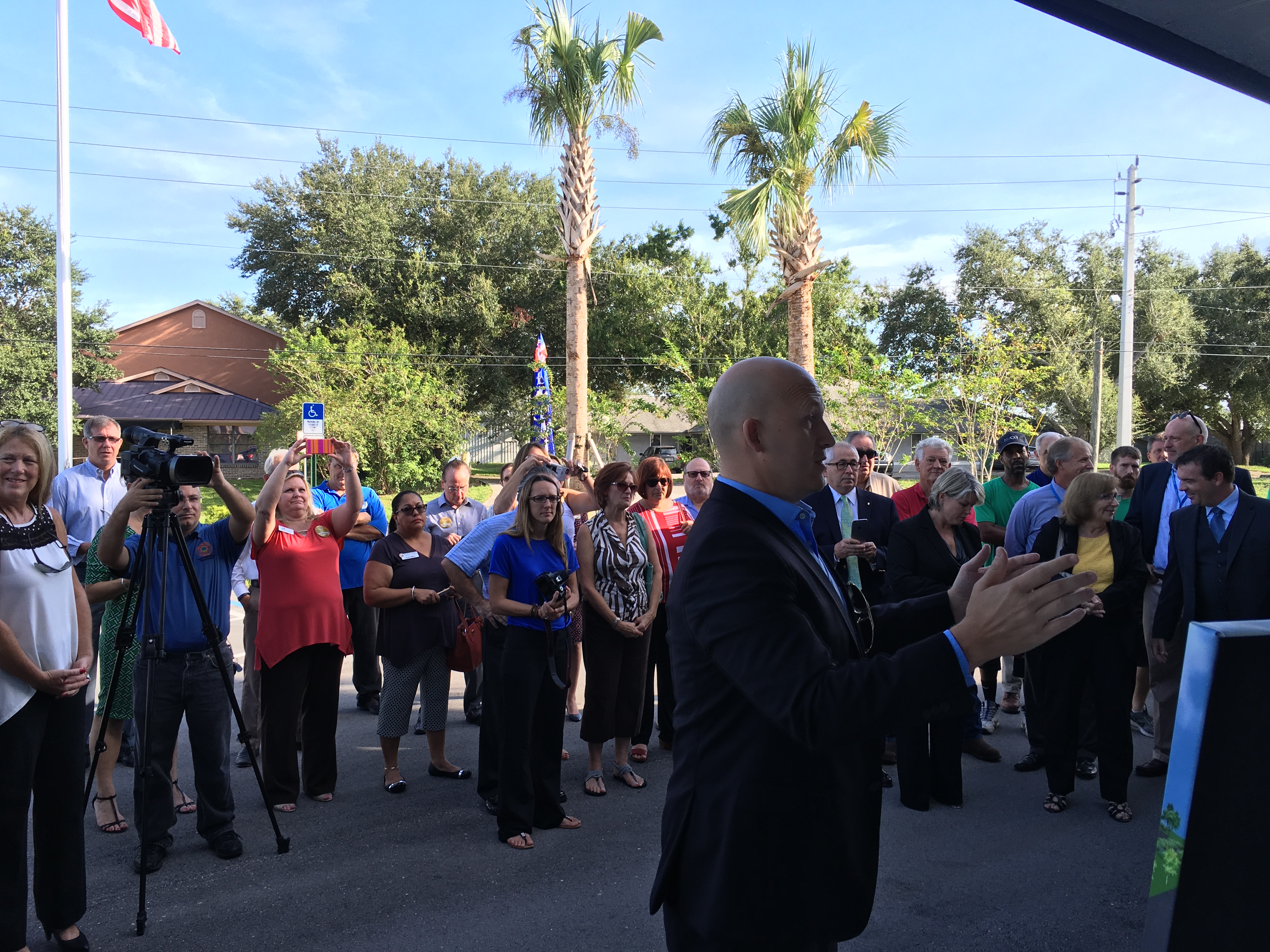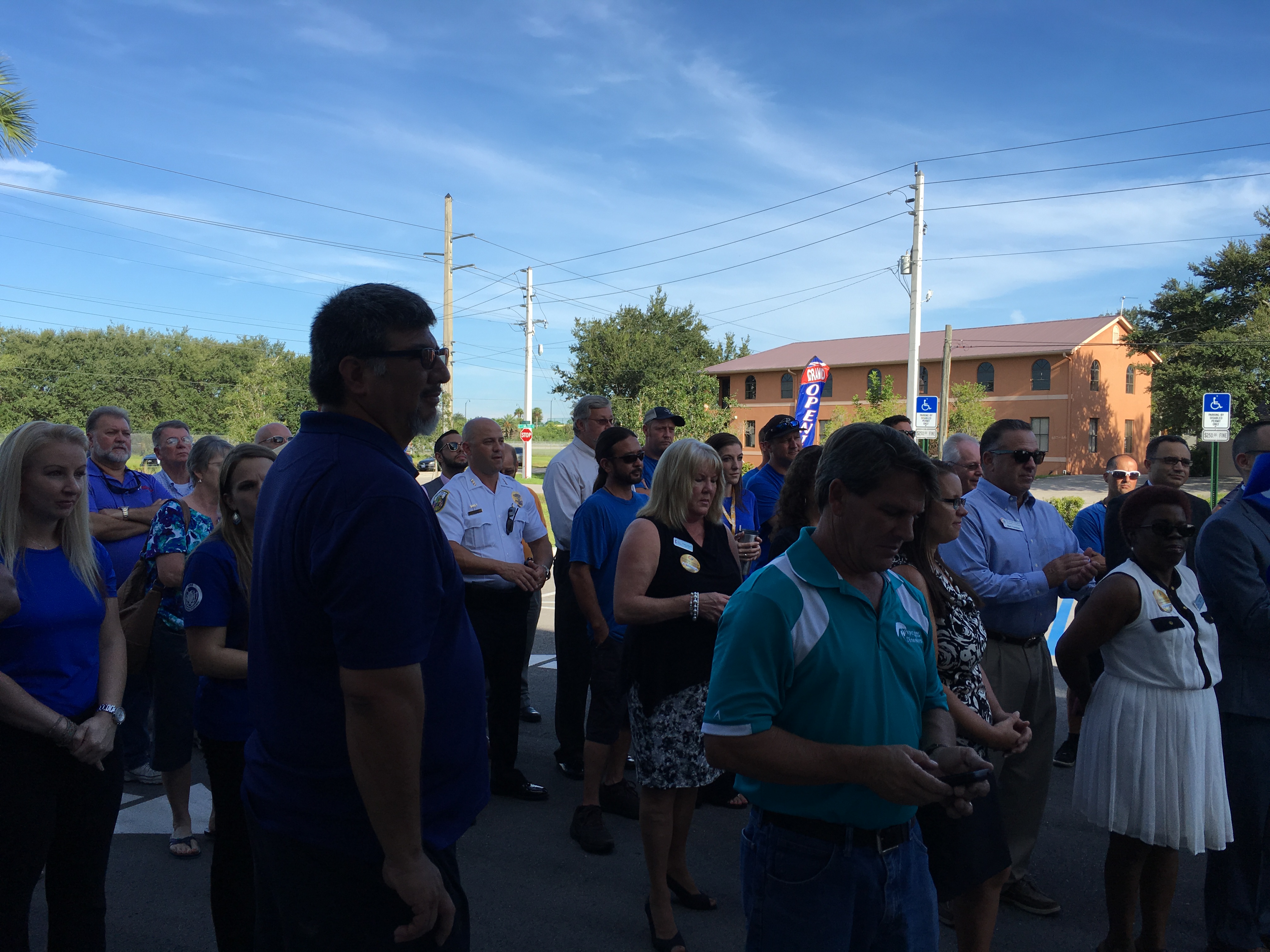 ---
Florida Business – Brand Campaign
Keynotes in the Spotlight, August Investor Luncheon Update:
Florida Business – Brand Campaign, sponsored by Culpepper & Terpening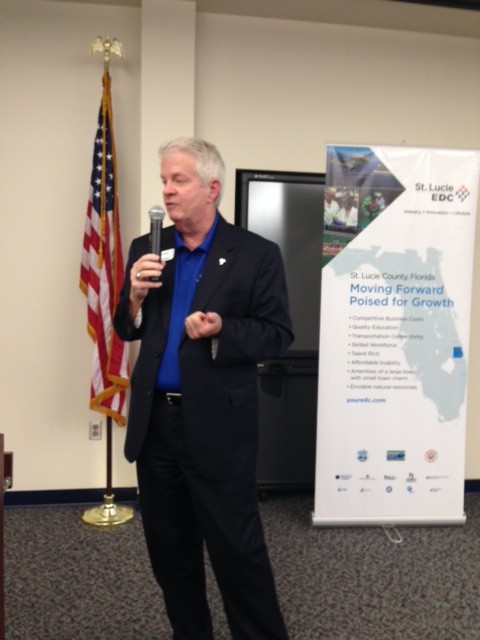 Fueled by a young, diverse and dedicated workforce, a world-class infrastructure, high-tech development, and global gateways from airports to deep-water ports, Florida is positioning itself as the most business-friendly state in the nation. That's the message that Chief Marketing Officer Joe Hice of Enterprise Florida shared as he showcased the state's new brand campaign under the auspices of Enterprise Florida, during the August luncheon. Innovation, markets, freedom and potential are the pillars at the base of this creative and progressive initiative.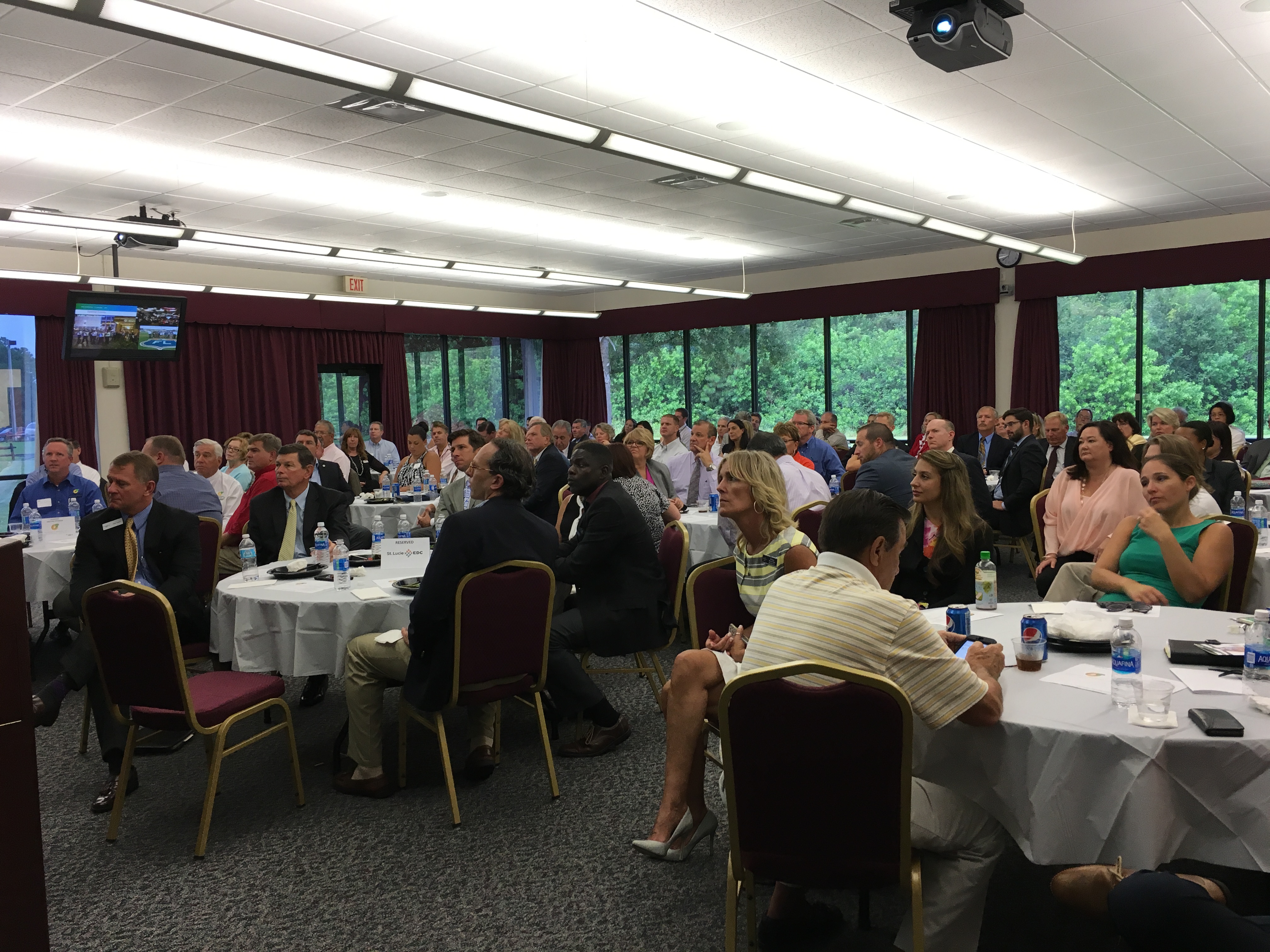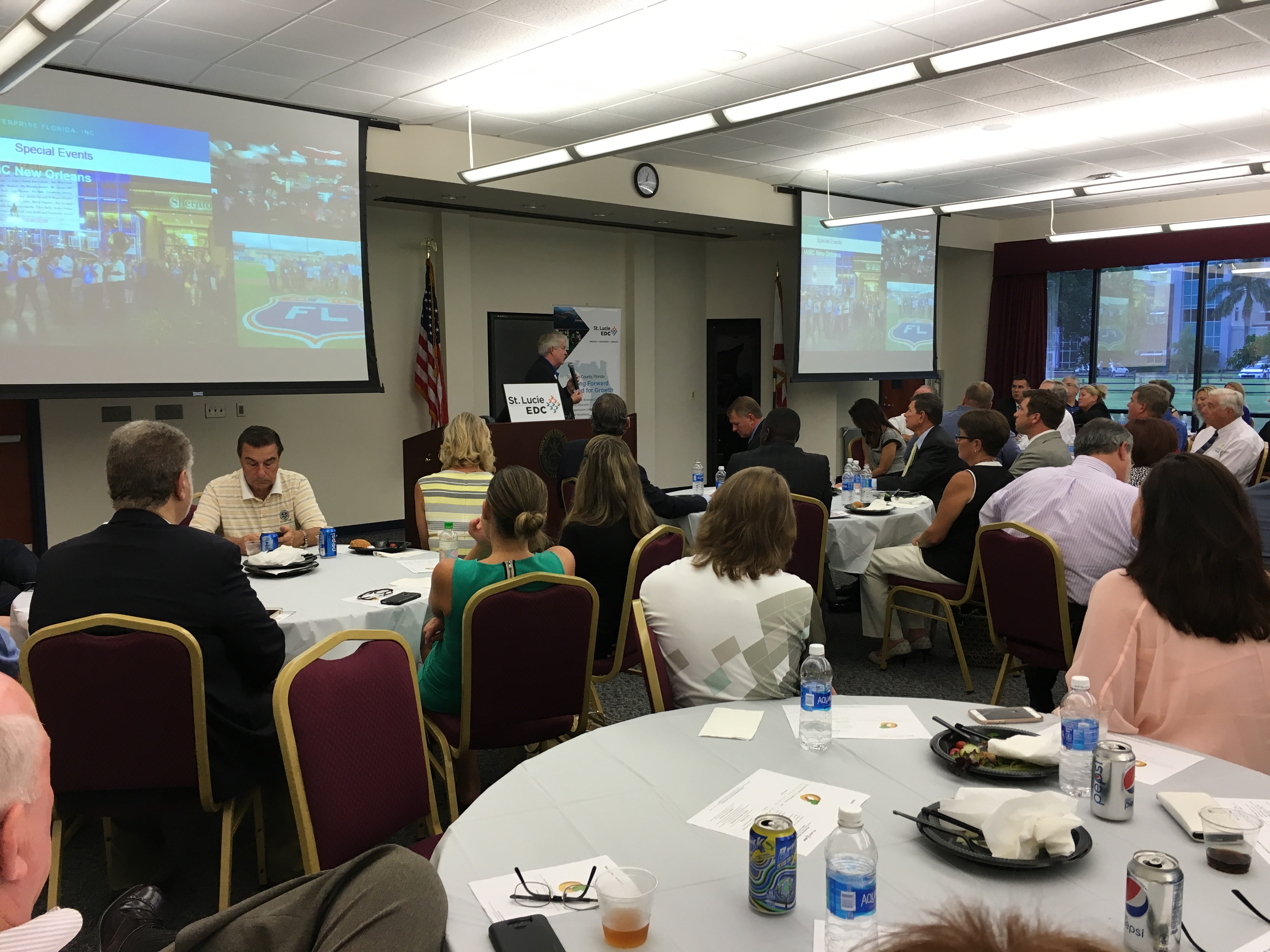 ---
St. Lucie Public Schools
Keynotes in the Spotlight, September Investor Luncheon Update:
St. Lucie Public Schools: An Investment In Our Community, sponsored by the Education Foundation of St. Lucie County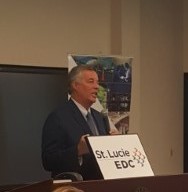 Keynote speaker E. Wayne Gent, Superintendent of St. Lucie County Public Schools shared good news about continuing improvements within the district, noting that positive momentum is building with rising graduation rates, and the curriculum is expanding to include additional opportunities in technical fields. Serving 37,000 students with an annual budget of $468 million, the district's four priorities are: Teaching and Learning; Safe and Caring Schools; Communication/Community and Engagement/Customer Service.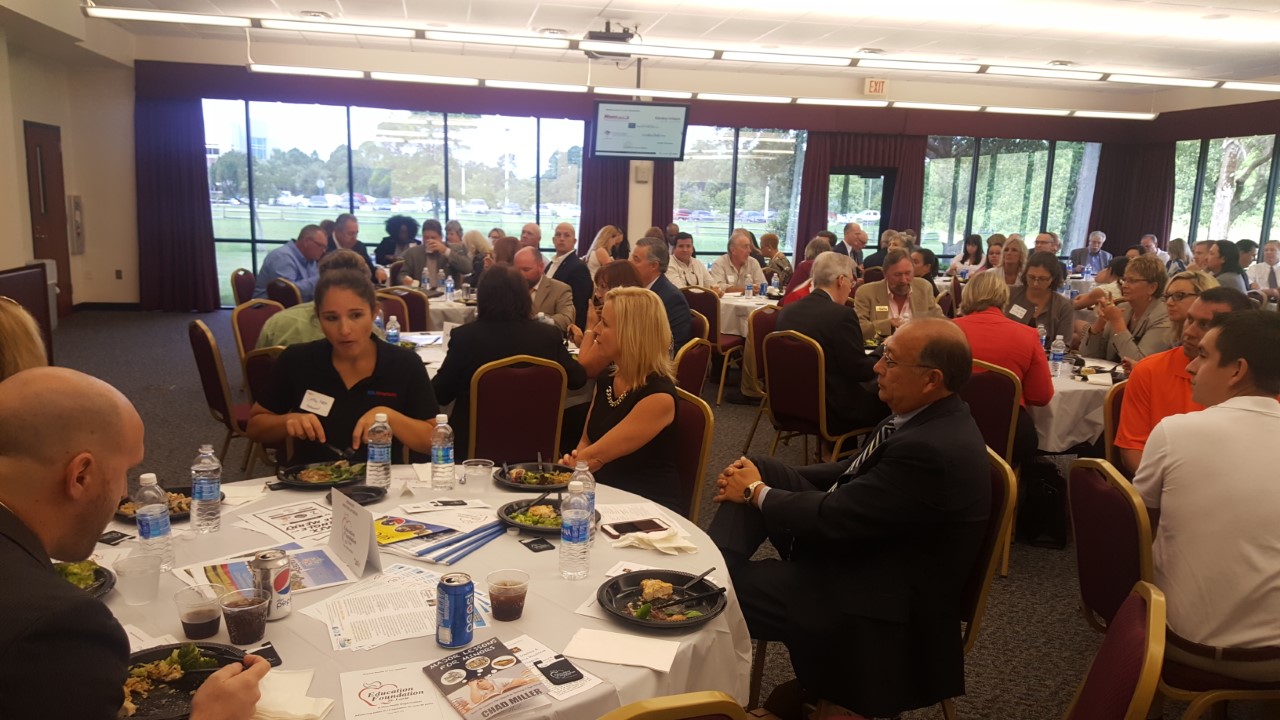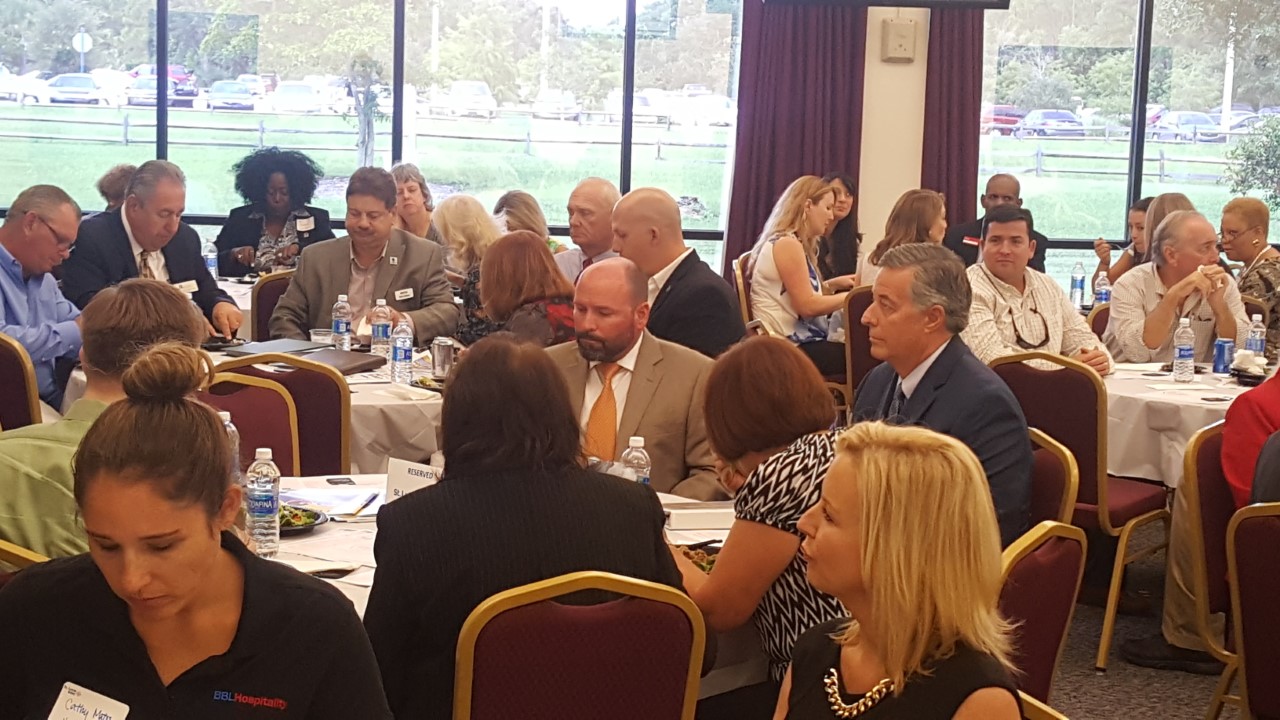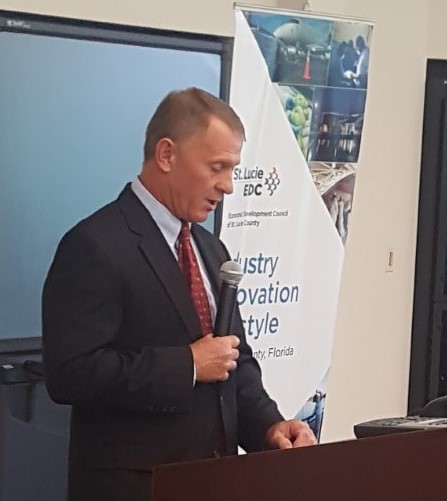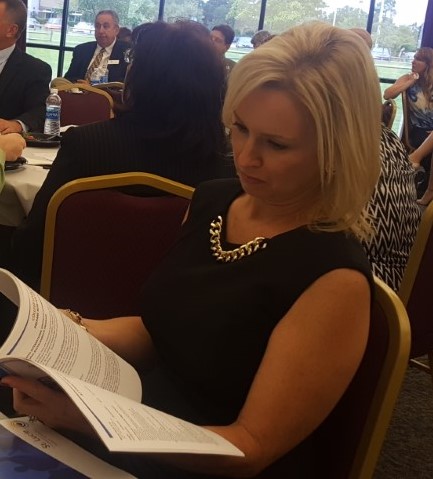 ---
The Power of P3
Keynotes in the Spotlight, October Investor Luncheon Update:
The Power of P3, sponsored by HBOI.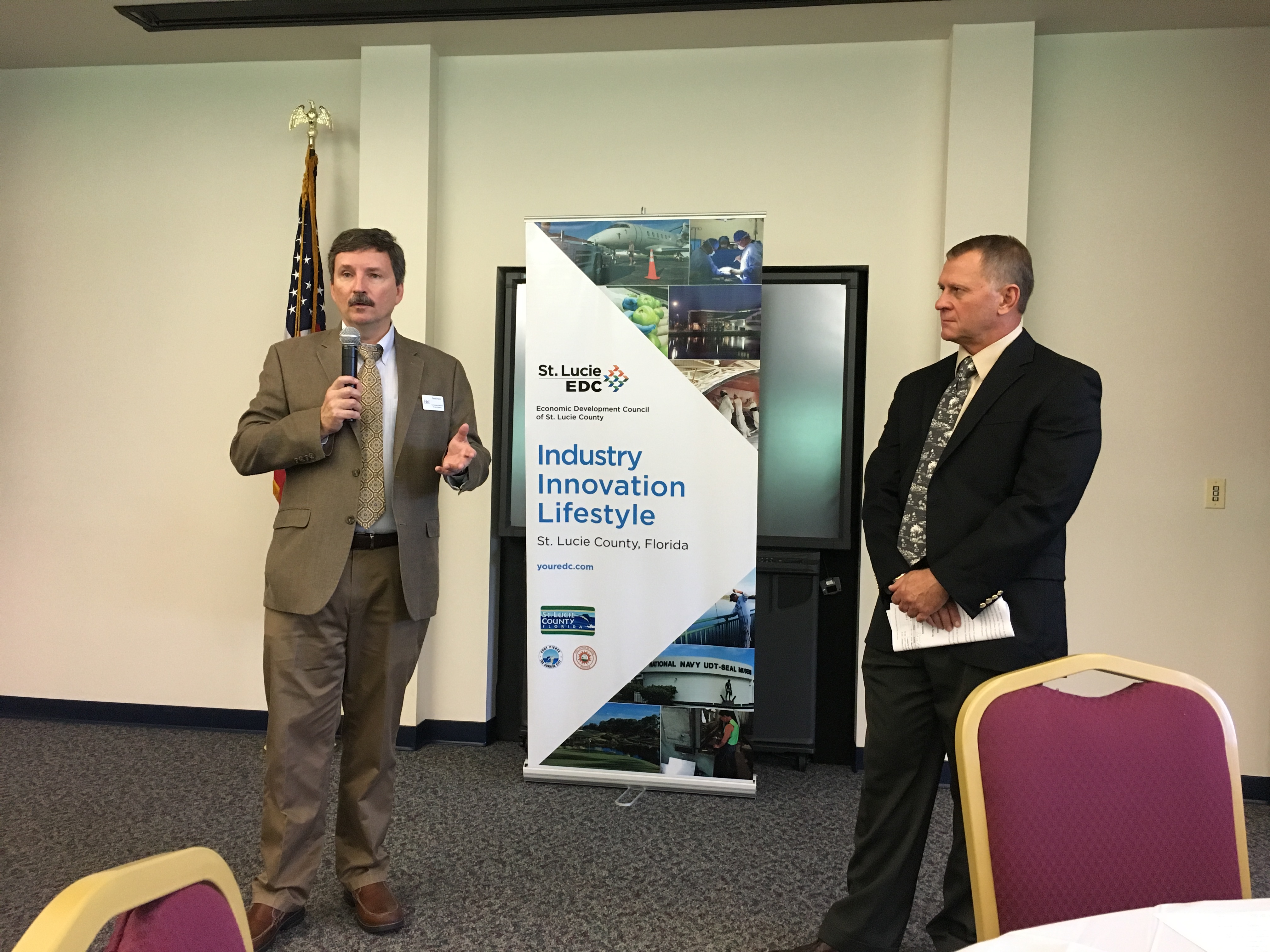 The Public-Private Partnerships known as Power of P3 was presented by Dr. Daniel Flynn, Vice President of Research at Florida Atlantic University at the October investor luncheon meeting. Flynn shared the success of the FAU Tech Runway program and emphasized the importance of partnerships to build entrepreneurship and drive economic development. "Let your regional assets guide your programmatic growth, then build on strengths," Flynn told the group. "Build impactful research teams at the intersection of regional and institutional strengths, and national priorities."
The meeting was sponsored by FAU's Harbor Branch Oceanographic Institute and the HBOI Foundation.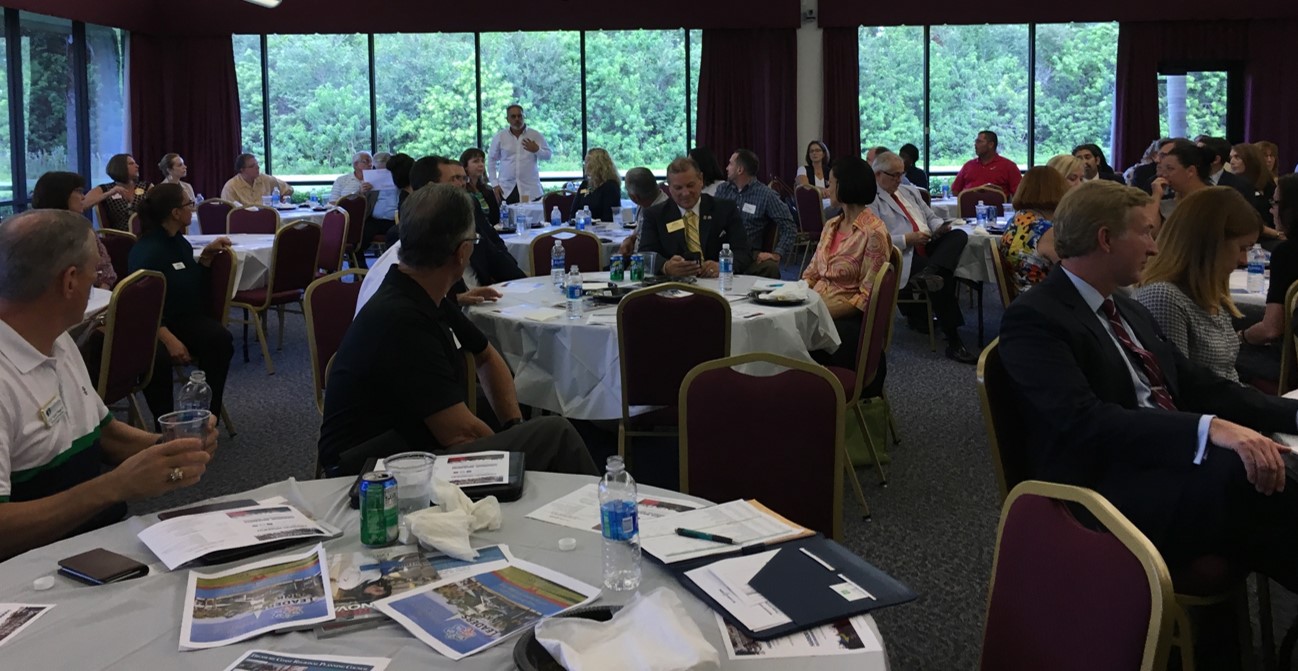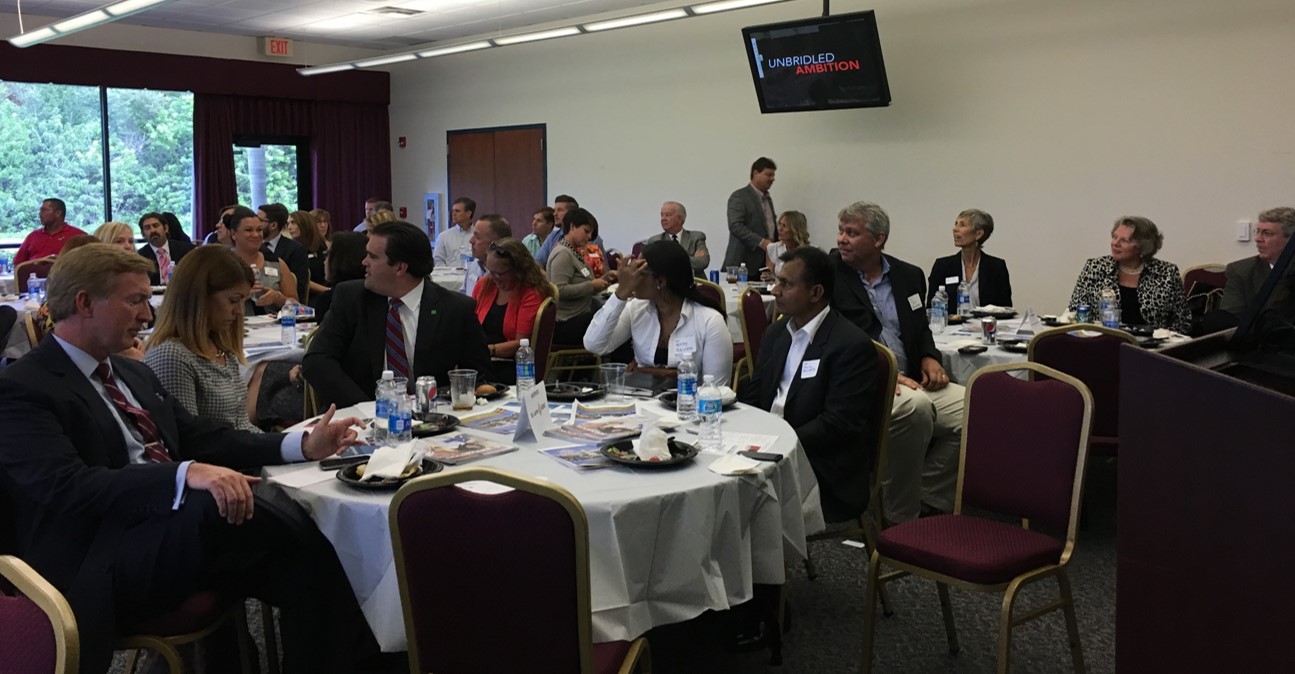 ---
St. Lucie's Economic Indicators on the Rise
Third quarter report from The Florida Department of Economic Opportunity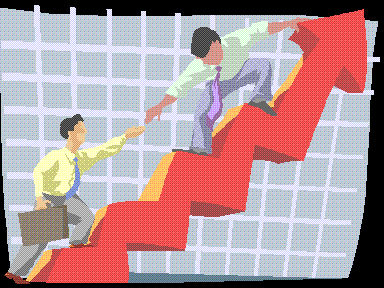 St. Lucie County has overcome many hurdles throughout the years. During the recession, the unemployment rate rose to almost 14% in 2010. Currently, the unemployment rate is at 6%; on par with the national average, returning to its pre-recession peak. Florida has been ranked the 4th best state overall by the Tax Foundation for its favorable tax climate. Tourism in St. Lucie County is at the highest it's been, with tourism taxes collected at a record 3.4 million dollars in 2015, a 67% increase from 2010. These developmental increases are instrumental key economic indicators because in addition to an increase of Permits Issued and Home Sales, these factors translate into growth within an economy. Value of property as well as taxable sales have seen a sizable increase, creating larger revenues for the County to redistribute to schools and other public entities. Port St. Lucie ranks 28th for Employment Growth Rates (5.0%) as well as 42nd for Real Average Annual Growth (3.1%) among over 375 U.S. Metro Area Economies by IHS Global Insight.

Conferences & Meetings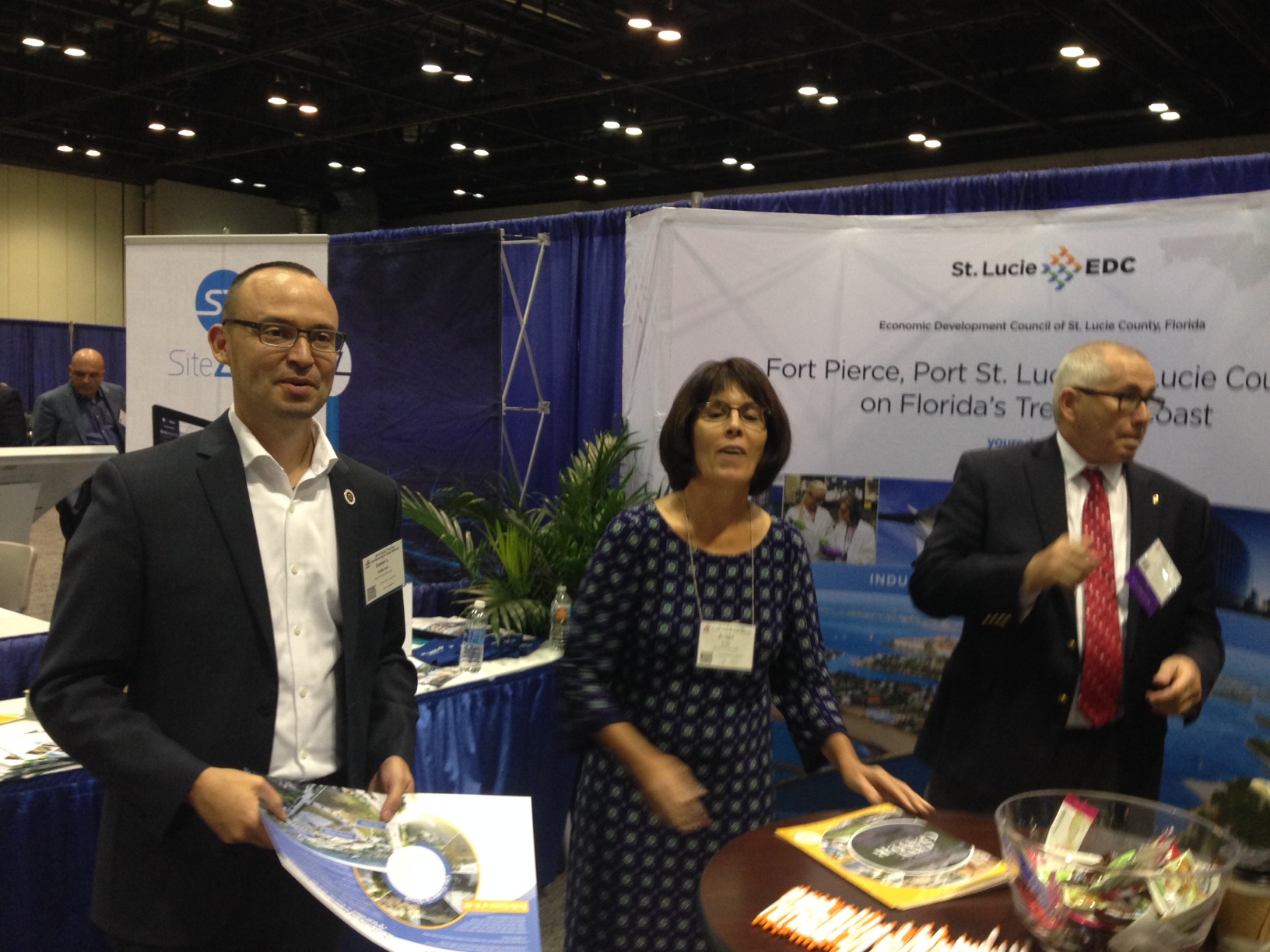 Pete Tesch, EDC; Peter Jones, St. Lucie County; Wes McCurry, Tradition Land Company; Daniel Holbrook and Bridgette Kean representing the City of Port St. Lucie, attended the International Council of Shopping Centers, Florida Conference and Deal Making in late August at the Orange County Convention Center. The gathering draws more than 4,000 participants, providing opportunities for education, networking and deal making among colleagues. As a showcase for industry issues and concerns, the conference also hosts diverse vendors including consumer and retail sectors, and leading architecture, design, engineering, construction, lending, law, and real estate services and firms represented.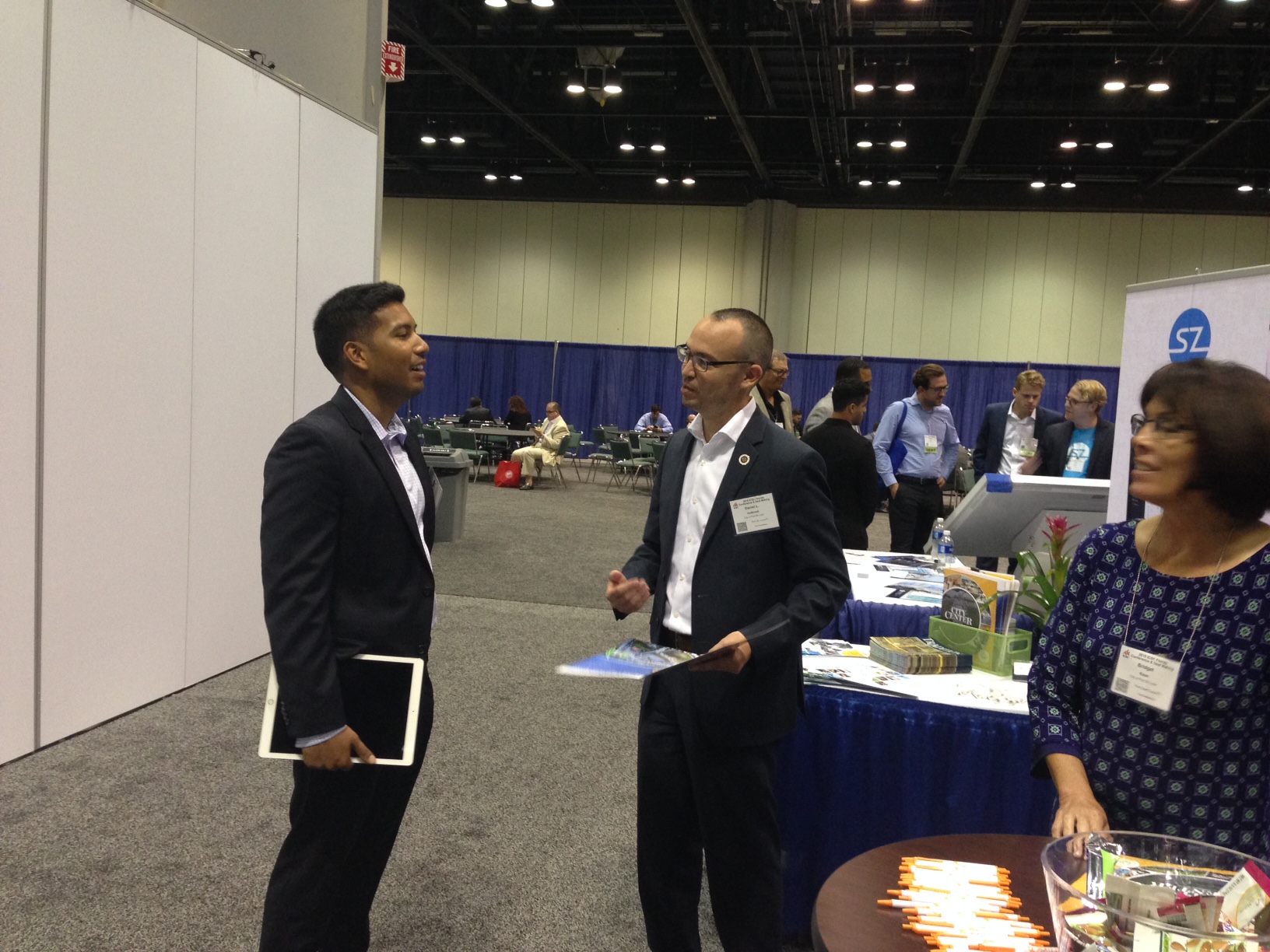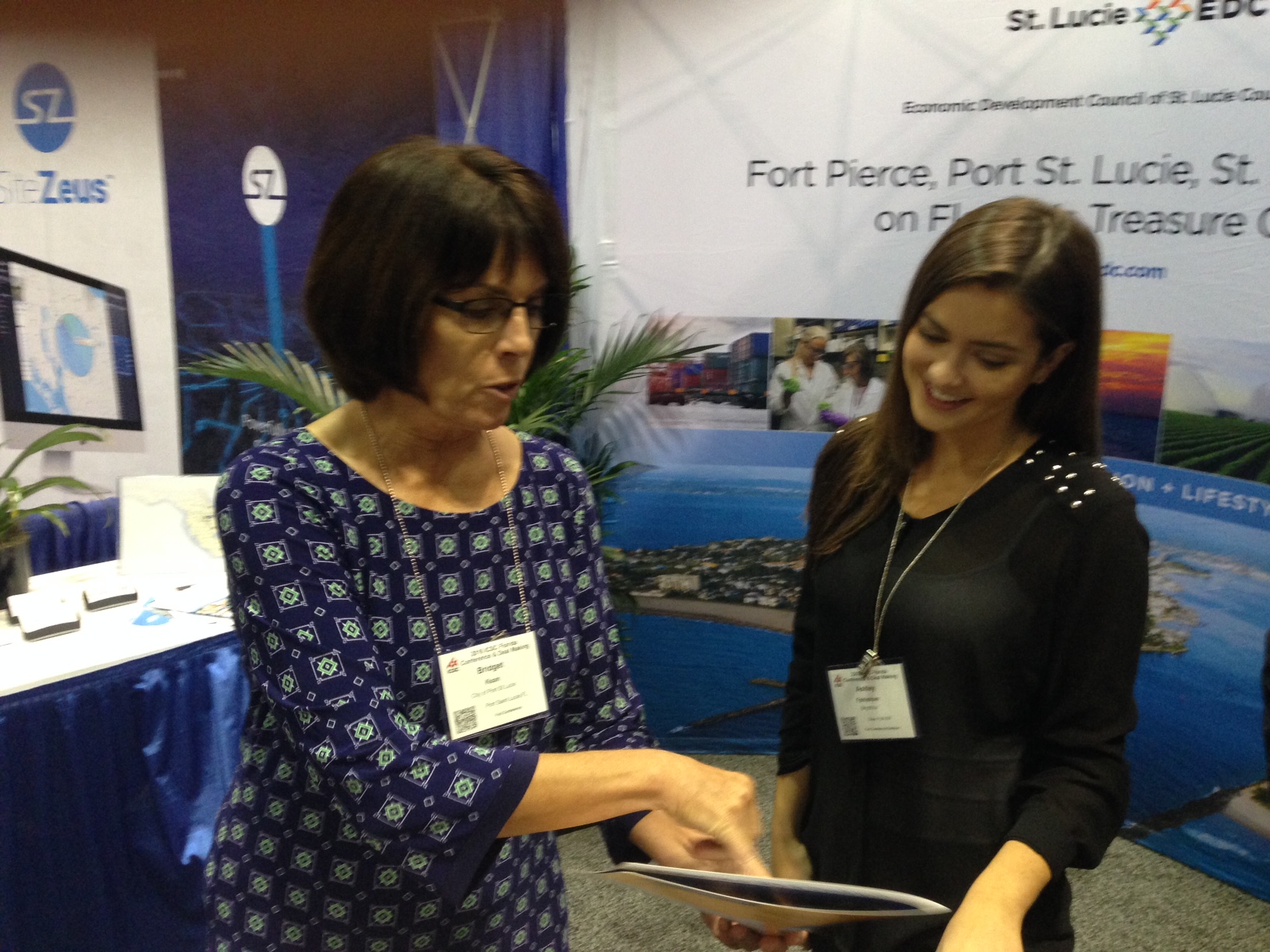 ---
We're in a new location!
Don't forget…We have a new home on IRSC Pruitt Campus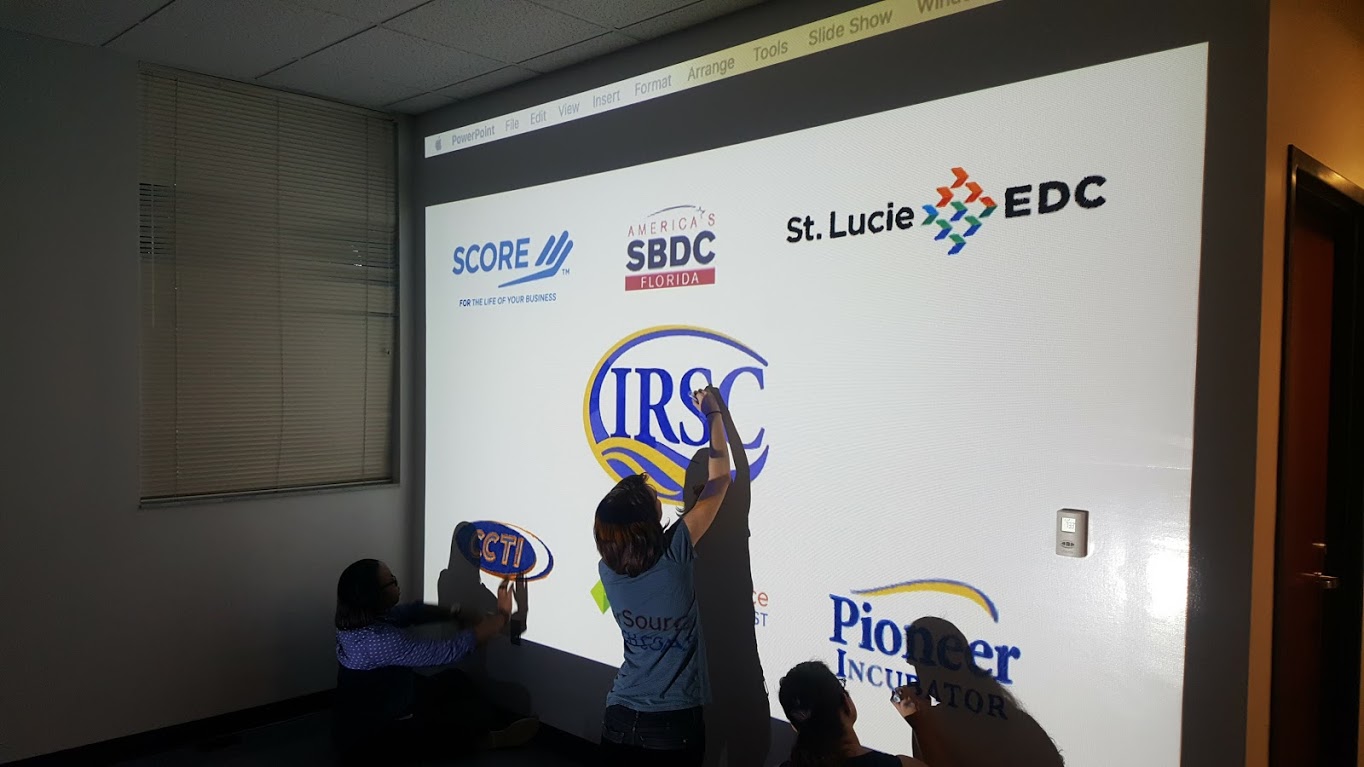 We're still on the Pruitt campus of Indian River State College but we've moved to a new office. Stop by and meet the staff and check out our new home in Building F, Suite 109, 500 NW California Port St. Lucie.
Phone: (772) 336-6250.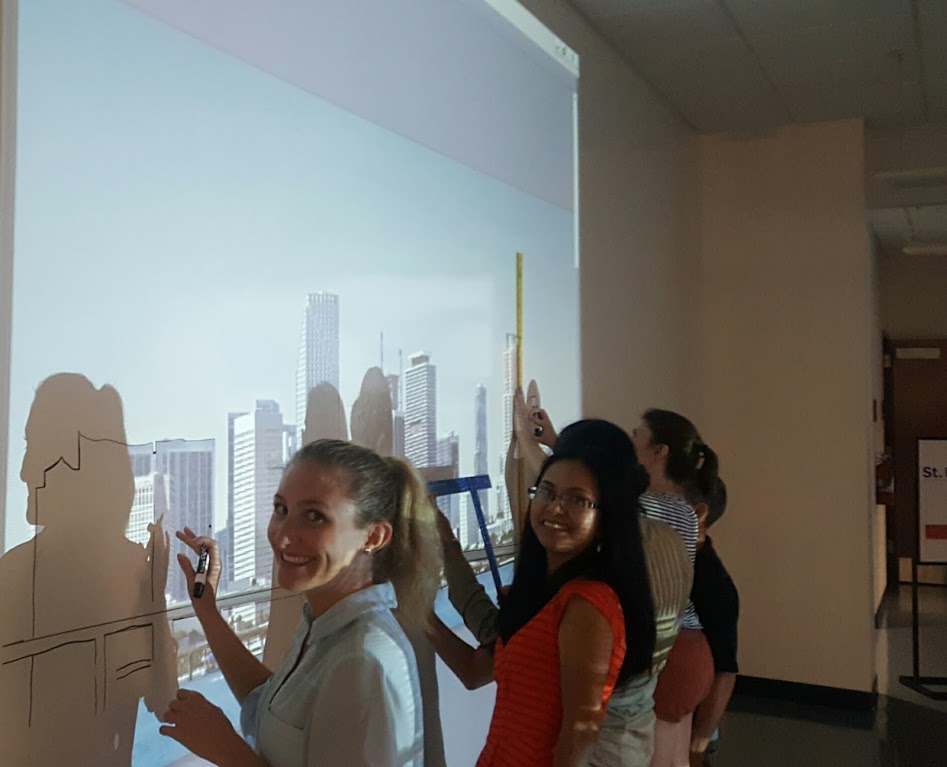 ---
Fall-Winter Calendar of Events
Check our calendar for exciting events and opportunities to network and get involved with initiatives and partnerships around the county. Here's a preview of what's ahead:
Nov. 1 – 11:30 AM to 1:00 PM – Investors lunch meeting. Register here.
Nov. 3 – 8 AM to 9 AM – Workforce Readiness Taskforce meeting, EDC Office, Building F, Suite 109, Pruitt Campus IRSC.
Nov. 10, 17, & 18 – Skills Gap Focus Group Meetings – by invitation of the EDC.
Nov. 17 – 8:00 AM - 9:30 AM – EDC Board of Directors meeting at the Schreiber Center, Pruitt Campus, IRSC.
Dec. 2 – It's an all-day extravaganza! The Second Annual Leaders on the Links and gala Holiday Party at the prestigious PGA Golf Club. This is one you don't want to miss. Registration begins at 10:30 a.m., followed by lunch and a noon Shotgun Start on the Wanamaker Course. Gather at 5:00 p.m. for the Hole in One Shoot Out, followed by a gala Holiday Party at the PGA Golf Club. Register and learn more at Leaders on the Links! Download the event PDF for complete details. Sponsorship opportunities are still available.
Dec. 6 – 11:30 AM - 1:00 PM – Investors lunch meeting. Register here.
---
Leaders on the Links
Dec. 2 – It's an all-day extravaganza! The Second Annual Leaders on the Links and gala Holiday Party at the prestigious PGA Golf Club. This is one you don't want to miss. Registration begins at 10:30 a.m., followed by lunch and a noon Shotgun Start on the Wanamaker Course. Gather at 5:00 p.m. for the Hole in One Shoot Out, followed by a gala Holiday Party at the PGA Golf Club. Register and learn more at Leaders on the Links! Download the event PDF for complete details. Sponsorship opportunities are still available.