Manufacturing / Distribution / Trades
Treasure Coast Manufacturers Association (TCMA)
TCMA was established for the purpose of organizing and managing a local and regional manufacturers' trade association; promoting the collective interests of manufacturing, distribution and wholesale trade companies, advocating public policy and focusing on mutual areas of concern pertaining to the industry. Visit www.TCMAmfg.com to learn more.
___________________________________________________________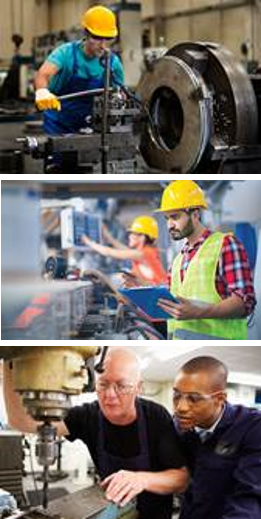 Manufacturing employment in the Port St. Lucie MSA totals more than 6,200 jobs, more than 5% of private sector jobs in the area. Employees in manufacturing earn an average annual wage in excess of $50,000. The largest contributors to manufacturing employment in the area are transportation equipment, food, fabricated metal product, computer and electronic product, and wood product manufacturing.
Some of the area's largest manufacturing employers include Pursuit Boats, Maverick Boats, A-1 Roof Trusses, Tropicana Products, Paradigm Precision, Waterblasting Technologies, Triumph Aerostructures and Piper Aircraft.
Take a tour of our area manufacturers - videos coming soon!