EDC Newsletter - June 2017
June 4, 2017


The EDC has 'Mo.'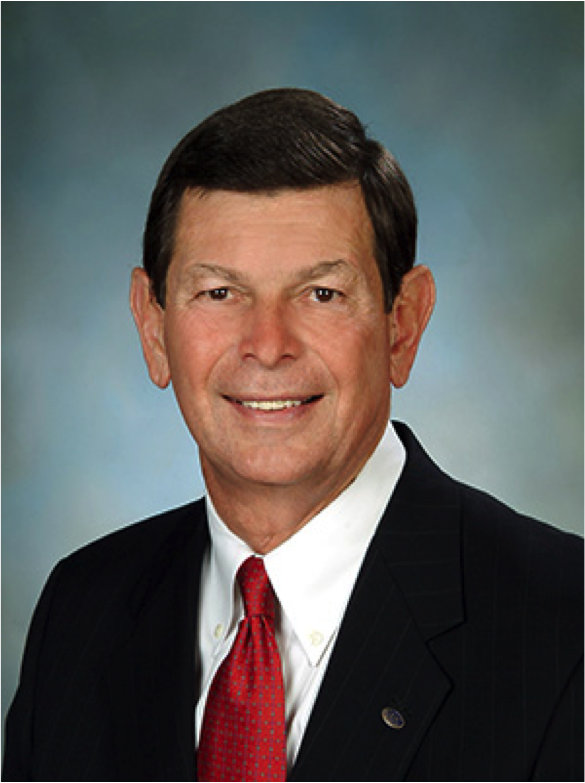 Throughout his many books on leadership, famous American author John C. Maxwell has echoed the sentiment that, often the only difference between winning and losing is momentum. In other words, 'Big Mo' is a big deal. As we move into the summer months, I'm confident that the EDC is sustaining the kind of momentum required to win in the arena of community and economic development.
Business retention, expansion, and attraction efforts have been heating up faster than the May weather in Florida. In Q1 of 2017 alone, we've had more than 20 visits to companies, and the EDC has made progress on projects including Maverick Boats, Radical Cosmetics, Tattoo Yachts, Precast Specialties, ABC Home Medical Supply, and more. In addition to those efforts, the EDC has made tremendous inroads in working with the St. Lucie County Chamber of Commerce, the Treasure Coast Builders Association, city and county officials to create a more efficient permitting process for development.
In the month of April, the EDC was busy attending and hosting numerous events. Our presence at the Aviation Trade Show and Manufacturers Job Fair was only eclipsed by our annual Leadership Dinner and presentation of the Pete Hegener Leadership Award on the 27th. This tremendous honor was bestowed to a true St. Lucie County icon and one of Florida's most respected cattlemen, Mr. Alto "Bud" Adams, Jr. I know you all join me in congratulating Bud for his dedication to and leadership in our community.
Momentum is here, and I believe it's here to stay. It's only a matter of time before St. Lucie County realizes some big wins because this momentum.

Economic Expansion Strong and Solid in 2017
The core work of the EDC is to attract new businesses and help existing companies grow to advance community and economic development. Building on the momentum of 2016 and a very progressive start in 2017, the EDC projects that expansions and commitments will generate a combined payroll of $21.5 million and a capital investment of $32 million this year. Notable points of progress include:
New Business Projects
| | |
| --- | --- |
| | Radical Cosmetics is a premier cosmetics contract manufacturer and the manufacturer of Lotus Pure Organics. The company recently purchased a 55,000 square foot facility located in downtown Fort Pierce and is currently in the process of extensive renovations to the interior and exterior of the facility. Radical Cosmetics intends to invest over $2 million in facility improvements, machinery and equipment and create 50 new jobs. |
| | Tattoo Yachts is a boat manufacturer of 22' and 26' sailboats and 58' power catamaran. The company has purchased a 22,000 square foot facility in Fort Pierce near the Treasure Coast International Airport. Tattoo Yachts intends to invest over $1.5 million in building acquisition, machinery and equipment and create 49 new jobs. |

Existing Business Projects
| | |
| --- | --- |
| | ABC Home Medical Supply, Inc. is a national provider of specialty medical supplies. In 2016, the company underwent a corporate merger and is seeking to consolidate their headquarters at their existing site in St. Lucie County. The company currently employs 65 and intends on creating 35 new jobs. |
| | Precast Specialties is a designer and builder of precast and pre-stressed concrete products. The company recently purchased a 75-acre site in Fort Pierce to expand their South Florida operations and will create 150 new jobs. |
| | Maverick Boat Group is the premier boat builder in their market segment of shallow water skiffs. The company's history began over 30 years ago in St. Lucie County, and today includes a suite of brands including Maverick, Hewes, Pathfinder and Cobia. Maverick Boat Group recently purchased a 30-acre site near their existing location and intends to construct a new 106,000 square foot facility and create 100 new jobs. The company currently operates in an existing 85,000 sq. ft. facility and employs 280. |
---
Skills Gap Summit, Advancing the Workforce
Fostering a prosperous economy and spearheaded by the EDC, a strategic framework to address skills gaps in St. Lucie County is complete. The Skills Gap Summit held in April provided the data and springboard for stakeholders to prioritize workforce needs to close skills gaps and create a stronger workforce.
Representing the targeted skills gap sectors – manufacturing, skilled trades, and healthcare - the insightful Summit tasked participants with prioritizing recommendations of the Treasure Coast Skills Gap Study conducted in February 2017. Participants proposed priorities for implementing action steps to address skills gaps and provide solutions. Here are some priorities and highlights:
MANUFACTURING
Identify businesses seeking employees with educational certifications
Discuss mentoring programs with high schools and colleges
Lead initiative encouraging businesses to create career pathways demonstrating upward mobility of manufacturing jobs, in partnership with Treasure Coast Manufacturers Association
HEALTHCARE
Establish industry leadership roundtables; health expo
​Create advisory council to keep degrees/curriculum with industry demand
SKILLED TRADES
Schedule regular open house events at businesses, invite parents and students to learn about career opportunities
Promote Skills Gap study through social media, Channel 20 and St. Lucie County Chamber of Commerce
---
Treasure Coast Business Summit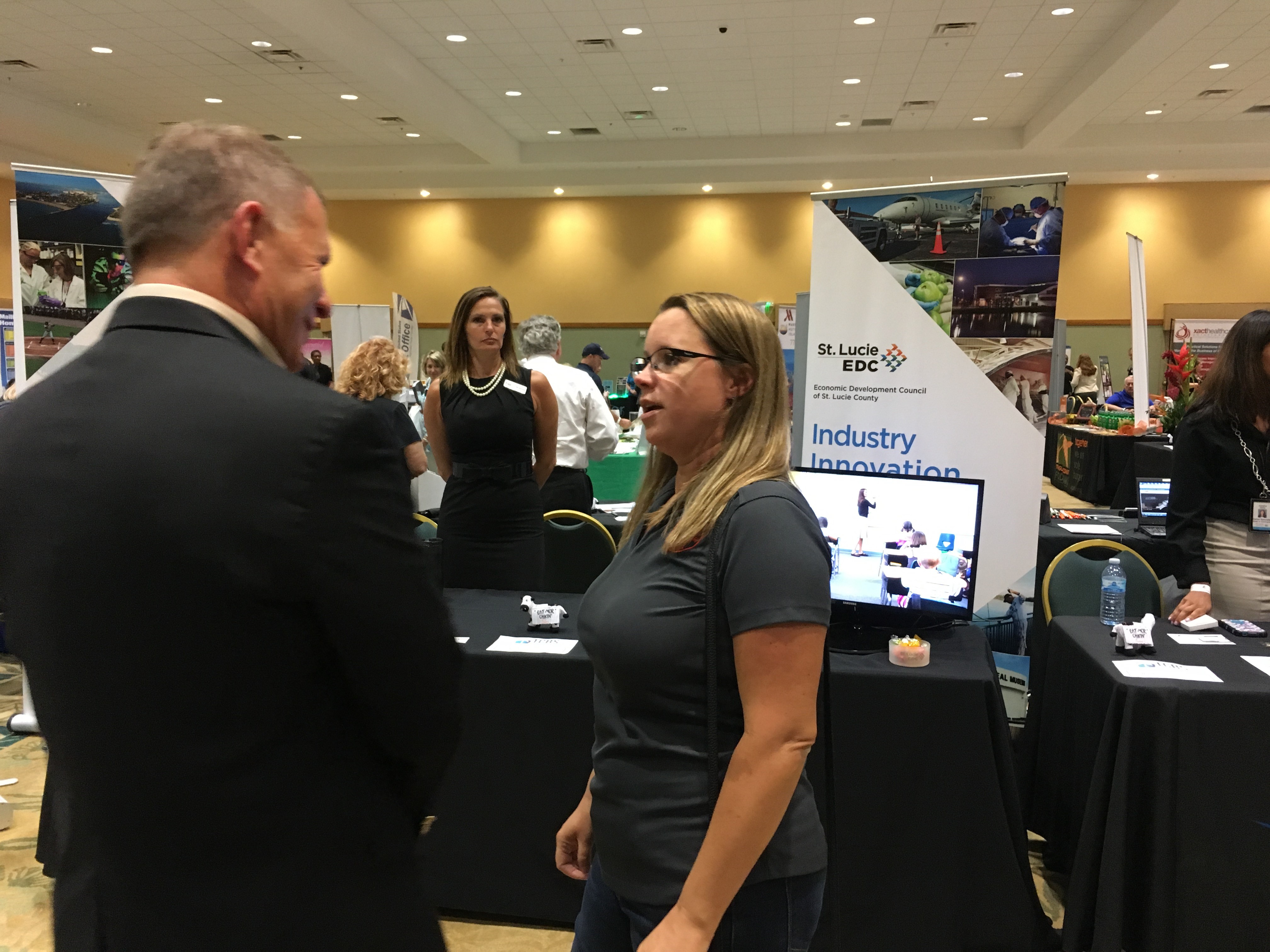 EDC participated in the 9th Annual Treasure Coast Business Summit on May 25, 2017, hosted by local business leaders Dana Trabulsy and Lynette Marraffa, and in collaboration with the Peter W. Busch Family Foundation.
The summit theme "Growth & Expansion on the Treasure Coast" coincided with EDC's marketing efforts for the June 8th Small Business Resource Workshop.
---
Small Business Resource Workshop
Fifty entrepreneurs and business owners attended the June 8th Small Business Resource Workshop at IRSC's Schreiber Center. Industry experts shared resources and tips to assist business growth on topics including FPL's Small Business Tool, Florida Virtual Entrepreneur Center, USDA Rural Development programs, GrowFL strategic research/peer learning, access to capital, workforce assistance, small business services, international trade and export assistance.

View workshop presentations and resource links on youredc.com at Grow Your Business.
The workshop, co-hosted by EDC and TCMA, was sponsored by Carr, Riggs & Ingram.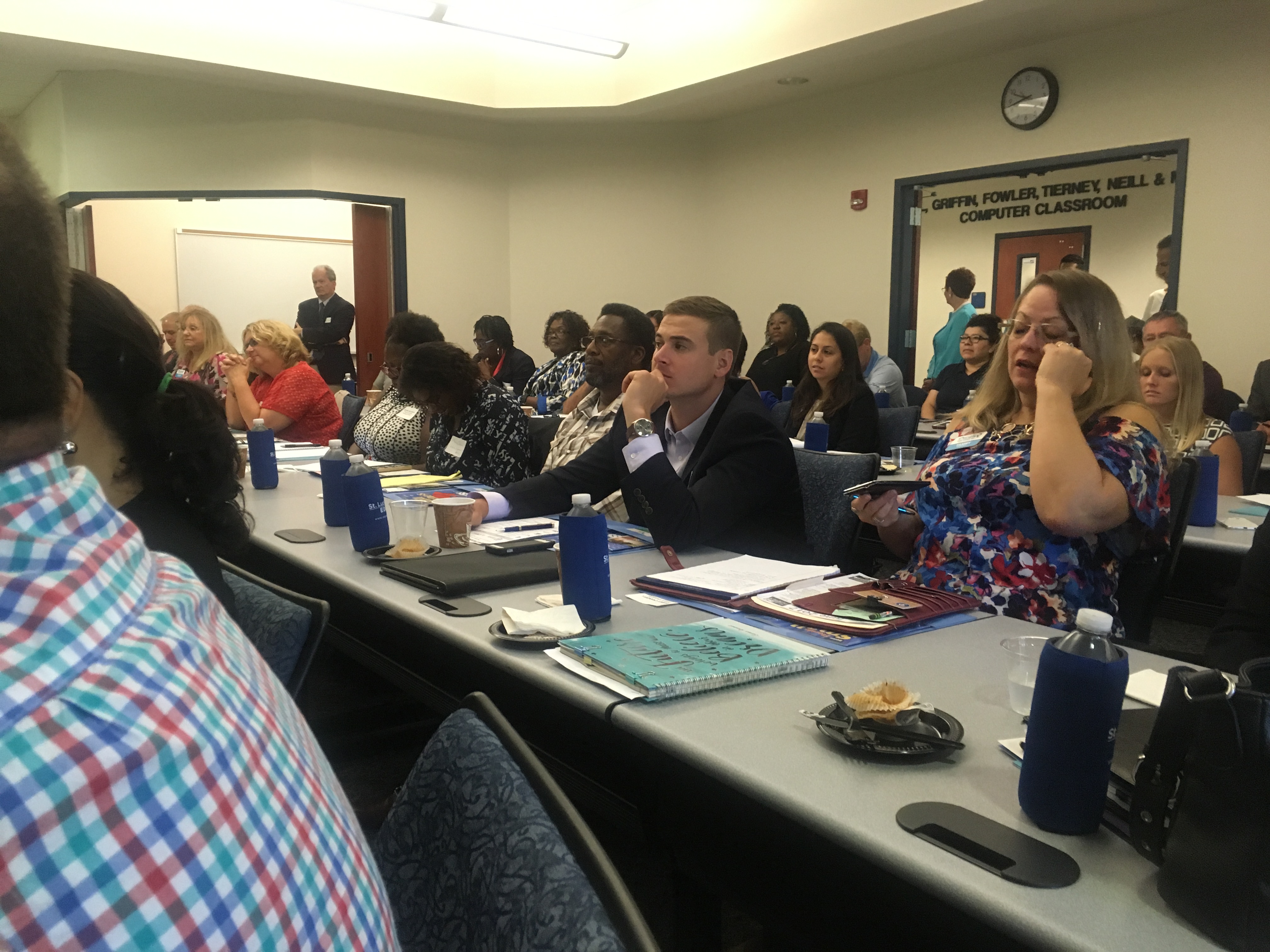 ---
The Enterprise Hub
Your New Business Partner
Need a business plan? Have questions about small business loans or need to sharpen computer skills? Look no further. The Enterprise Hub has the resources businesses need to succeed, from personalized professional development series to simplifying the complexities of insurance, licensures and more. Situated on the Indian River State College (IRSC) Pruitt Campus, it's a one-stop shop for business assistance. Enterprise Hub partners include:
Call (772) 336-6285 or visit the Enterprise Hub, IRSC Pruitt Campus, 500 NW California Blvd, Suite F-144, Port St. Lucie, FL 34986.
New Investors
Leadership Level
Hi-Tide Boat Lifts (upgrade)
Corporate Level
Captec Engineering (upgrade)
St. Lucie Public Schools (upgrade)
Whiticar Boats
Ambassador Level
Brothers Construction
Doumar Insurance & Financial Services
Florida SBDC
Freedom Boat Club of Fort Pierce
INRS Associates
MBV Engineering
McCarty & Associates
Miller Permitting & Land Development
Recovery Sports Grill
St. Lucie Education Foundation
Thank you for supporting the EDC. The best way to create a vibrant economy is to get involved, it's smart business!
Learn more, contact Staci Storms at 772.336.6253.

Beckoning Business - Streamlining Development Review
Open for business. It's an encouraging message to prospective companies
considering relocation or expansion in Port St. Lucie, and it's getting stronger all the time. An all-star Development Review Team (DRT) is submitting recommendations to Port St. Lucie City Council for review, with the aim of streamlining permitting processes to create greater efficiency and facilitate business development. Recommendations are the results of months of collaborative teamwork among the St. Lucie County Chamber of Commerce, EDC, Treasure Coast Builders Association, civic leaders and city staff.
The DRT will meet with the Port St. Lucie city officials June 29 to review recommendations and steps toward implementation. Stay tuned for updates.
---
Manufacturing is a Growing Field
Speaking Up for Manufacturers: TCMA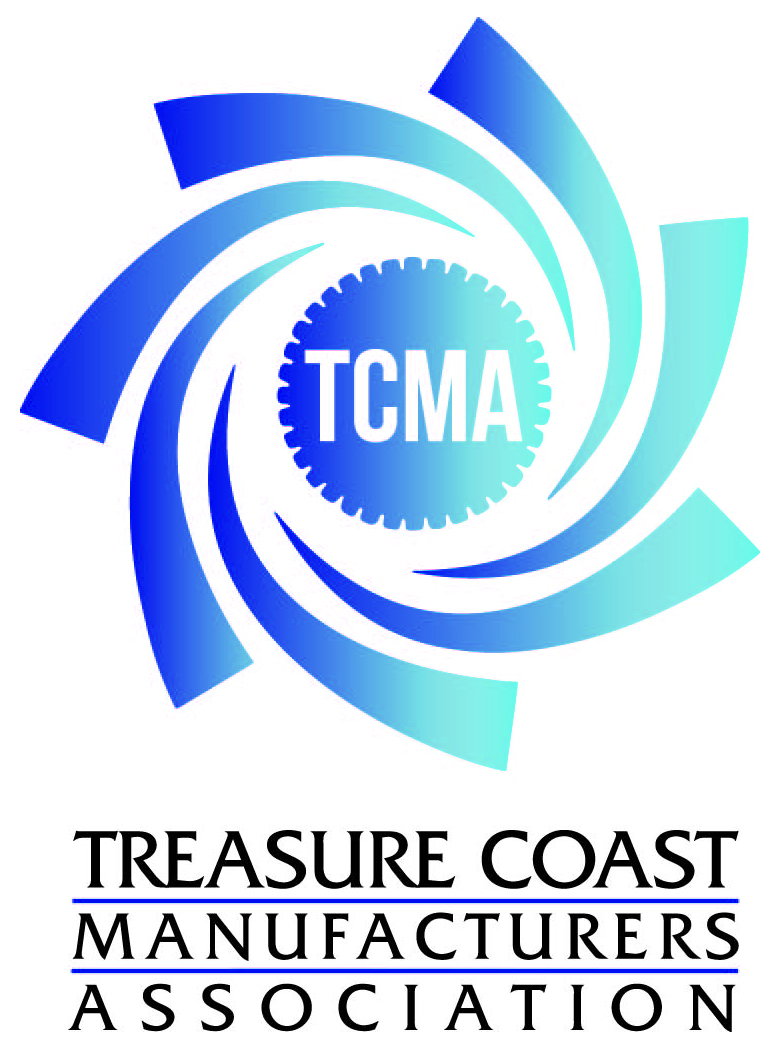 Since its founding in 2016, TCMA is the new voice of manufacturing on Florida's central east coast. Education opportunities hosted by TCMA are attracting public officials and business representatives eager to learn more about the economic contributions and operations of manufacturers.
"Manufacturers in St. Lucie and surrounding counties are hosting plant tours and people are welcoming the chance to see the products being built, learning that many are shipped across the nation and abroad," explained Wilcox. "The economic impact is huge." Recent tours were hosted by:

Upcoming tours will be held at Aluma Tower, Vero Beach, Waterblasting Technologies, Stuart, and A-1 Roof Trusses, Fort Pierce, to name a few.
There's more: Congressman Brian Mast will join regional manufacturers as keynote speaker at the annual meeting on August 2 at the Pelican Yacht Club. TCMA members are encouraged to attend and bring a guest. Visit www.TCMAmfg.com for details.
Help Wanted: Job Fair Hosts 40 Vendors
More than 120 job seekers came with resumes in hand, finding employment and learning about lucrative career paths in the diverse sectors of manufacturing.
Hosted by the Treasure Coast Manufacturers Association (TCMA), IRSC and CareerSource Research Coast, the 2017 Manufacturing Job Fair & Career Expo showcased one of the county's hottest employment sectors and shined the spotlight on the role of TCMA, too.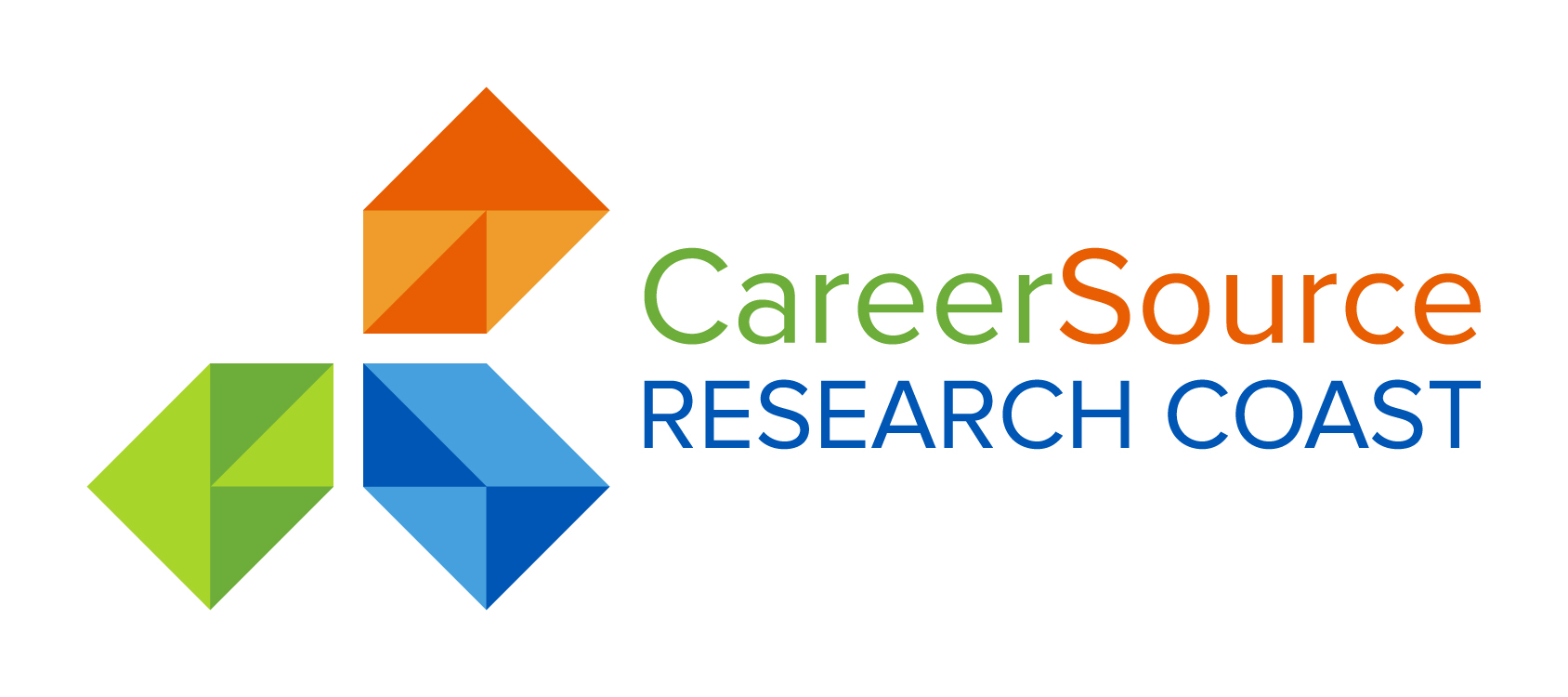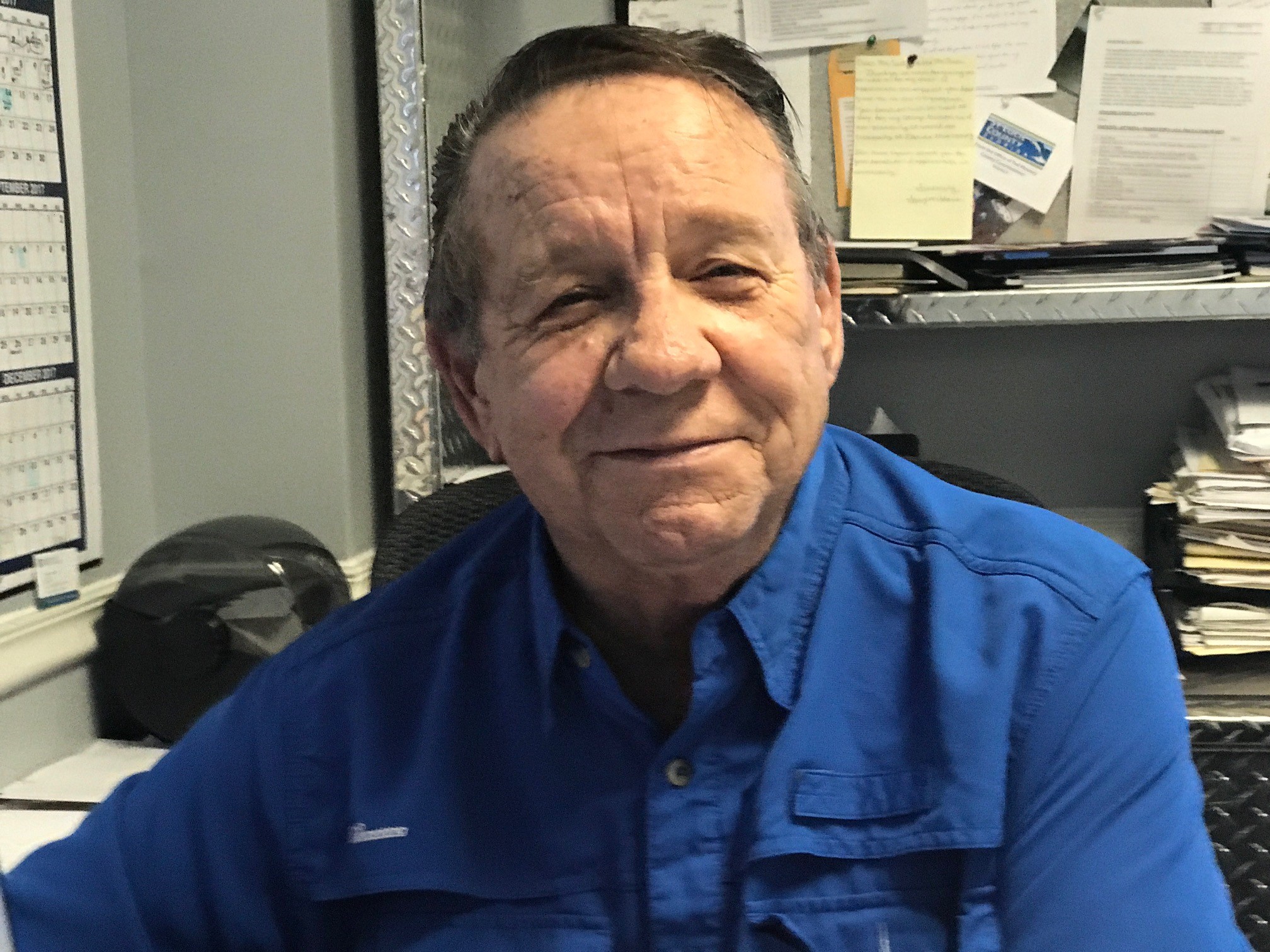 "We had a great turn out, and it was a prime time for TCMA to meet with manufacturers and show them what we're doing as an association," said Bill Wilcox of Phoenix Metal Products and vice president of TCMA, who hosted a table at the fair along with TCMA board member Tammy Roncaglione of CenterState Bank.
---
Soaring in St. Lucie
New Hangar at Treasure Coast International Airport
The U.S. Department of Commerce Economic Development Administration (EDA) recently announced the award of a $1.5 million grant to the St. Lucie County Board of County Commissioners. The award will help build a new hanger at Treasure Coast International Airport and is expected to spur $810,000 in private investment and create more than 120 new jobs. Visit FlyTCI.com.
EDC Attends Prestigious Aviation Trade Show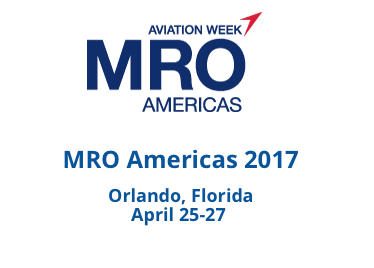 Held every April at the Orange County Convention Center, the MRO Americas annual conference is the premier event for the aviation after-market sector, including commercial air transport maintenance, repair and overhaul industries. It draws more than 15,000 attendees and innovators with its world-class roster of presenters and sponsors. EDC's Pete Tesch and Jill Marasa attended the spring conference, along with Peter Jones, Mark Satterlee, Stan Payne, Charlotte Bireley, Commissioners Townsend, Dzadovsky and Bartz, to promote aviation industries in St. Lucie County.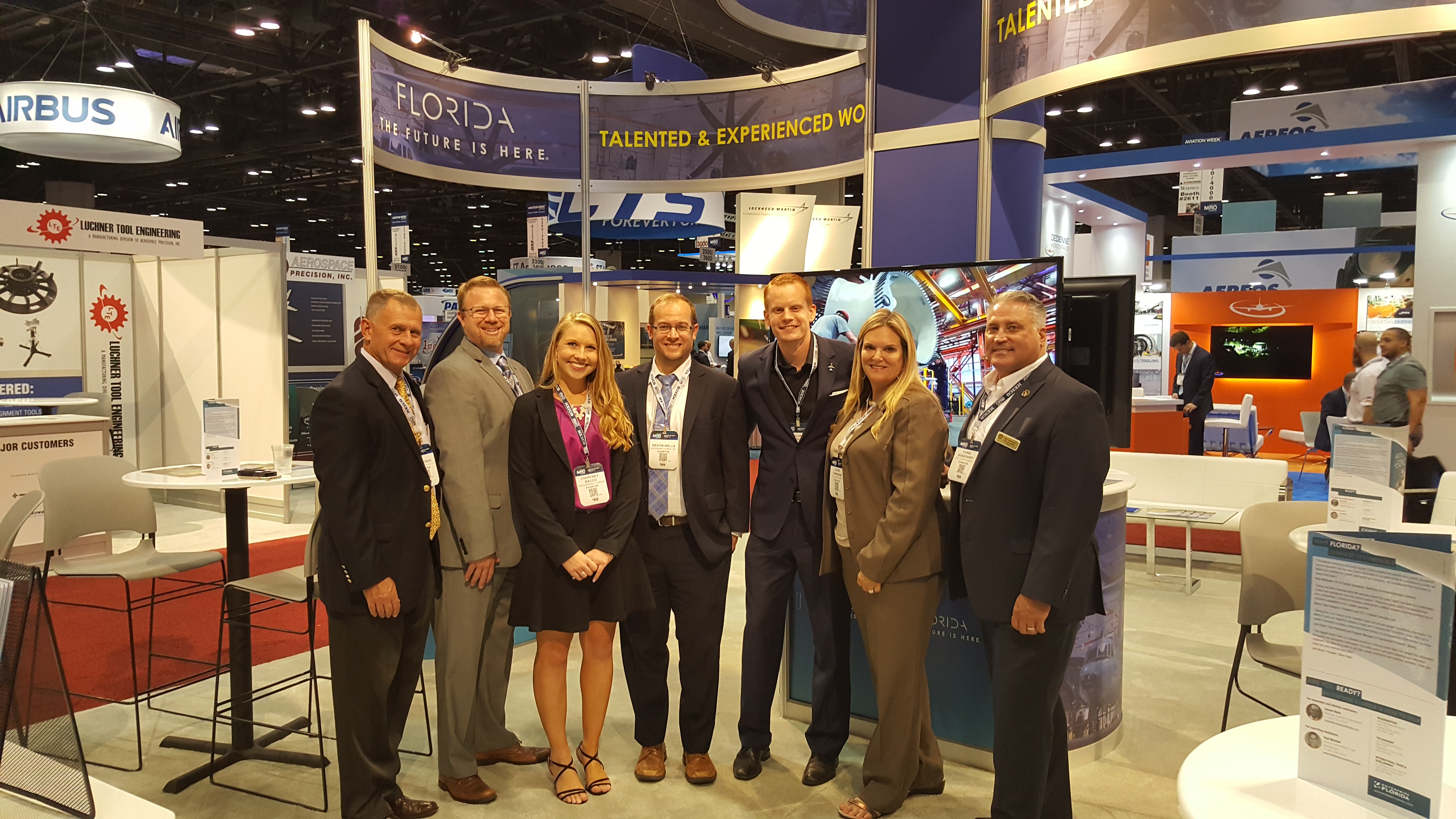 Pictured L-R: Pete Tesch; EFI-Tim Vanderhoof, Courtney Bacco,
Destin Wells, Will Parsons; and St. Lucie County Commissioners
Cathy Townsend and Chris Dzadovsky
---
New Intern Joins EDC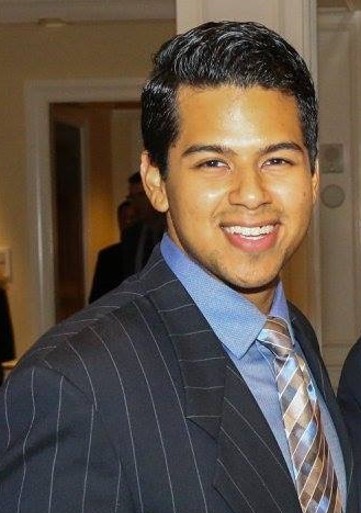 A 2015 graduate of Indian River State College with an AA degree in Political Science, Noe Torres joined the EDC as in intern in March. He's putting his considerable talents to work on a variety of projects:
Assisting in strategic research to promote Treasure Coast International Airport and Business Park and the new airport hanger
Compiling research on St. Lucie's key economic indicators and
Assisting with marketing and promotion of business programs and services for the new Enterprise Hub
A member of the St. Lucie County Chamber of Commerce Young Professional Council, Noe is ultimately steering his future toward a career in finance. But for the summer, the EDC is home.
"It's a great opportunity to work with a professional staff and learn as much as I can about economic development," said Noe. "I'm thankful and very honored to be here."

Annual Meeting – January 2017
"In 2016, the EDC was primed to realize new goals and greater aspirations. We rose to the occasion, and now conclude a remarkable year defined by progress and partnership," stated Dr. Massey, EDC Chairman, opening the annual meeting. "The momentum we carry into 2017 is a credit to the collaborative efforts of our stakeholders in realigning our mission, initiatives, and resources to more strategically promote economic development in St. Lucie County."

The 2017 Board of Directors were administered an oath of office by Joseph E. Smith, Clerk of the St. Lucie County Circuit Court followed by community and taskforce updates.
Visit our website for a complete list of the 2017 Board of Directors
The meeting was sponsored by Recovery Sports Grill.
---
2017 Pete Hegener Leadership Award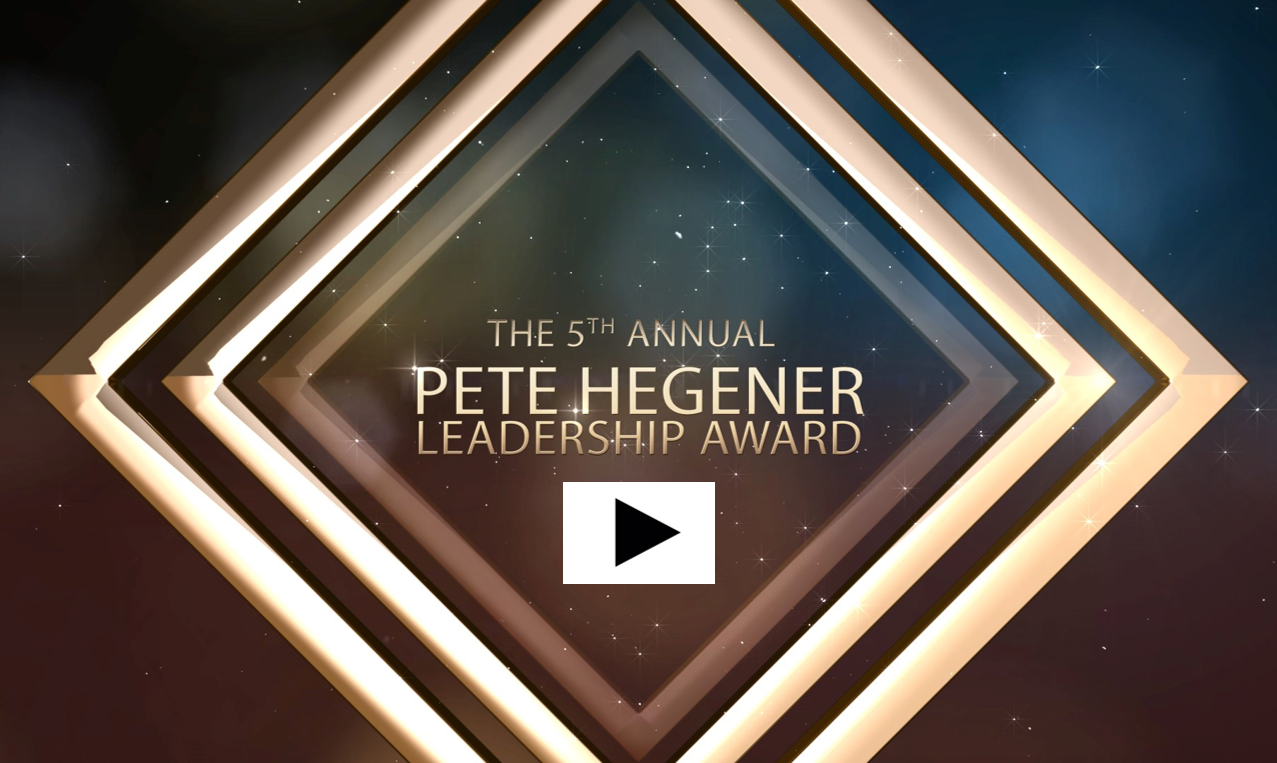 The recipient of the Pete Hegener Leadership Award exemplifies the qualities of a visionary, a trusted role model and leader whose inspiration and achievements impact the quality of job creation, economic vitality and business growth. The late Pete Hegener, the man whose actions inspired this award, was a founding member and integral partner of the EDC, and a pillar of the St. Lucie County community. Click icon to view nominees video.
The distinguished recipient of the 2017 Pete Hegener Leadership award is Alto "Bud" Adams Jr., rancher, conservationist, and photographer. Adams, a dedicated business leader, has made significant contributions to St. Lucie County's economy and quality of life. A visionary and pioneer in developing Florida's cattle ranching industry, his contributions are recognized far and wide. He developed the Braford breed that is now raised from Argentina to California, Texas and throughout the south.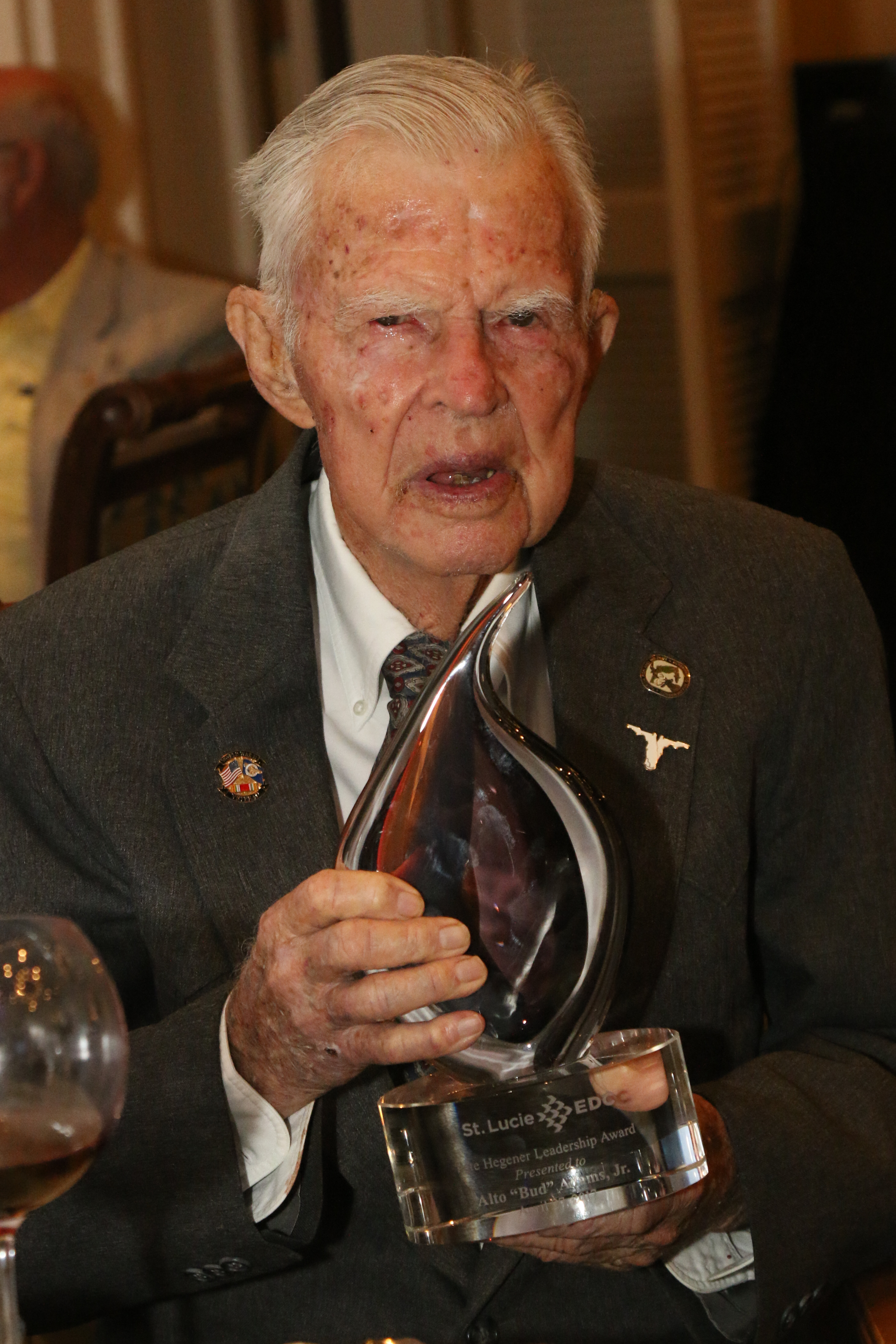 Adams has been involved in far more than ranching, however. He purchased and preserved the P.P. Cobb building in downtown Fort Pierce, has been a key supporter of Indian River State College Foundation, the Backus Gallery, Heathcote Botanical Gardens, Historical Society Museum and the United Way of St. Lucie County.

To read the full story...
View the Leadership Dinner Photo Gallery
---
Investor Luncheons
February 7: As part of the EDC's popular and informative investor lunch meetings, keynote speaker, Patricia Gehant, Gehant & Associates shared the Skills Gap Study results.
March 7: Florida Power & Light Company (FPL) revealed plans to build eight universal solar power plants by early 2018, including four on the Treasure Coast.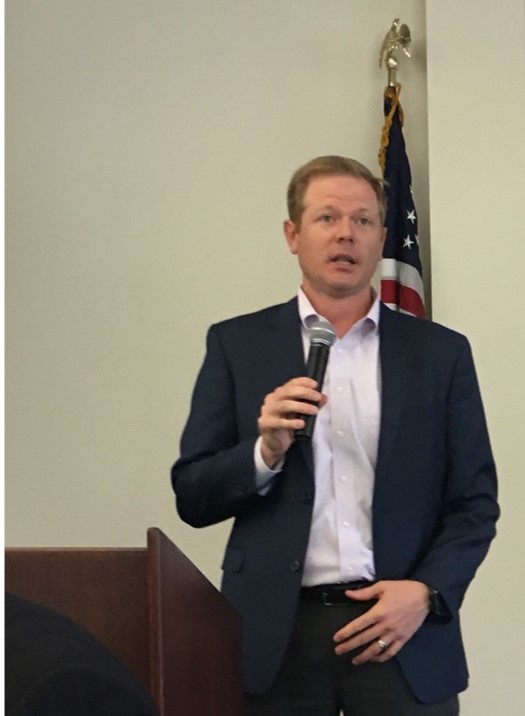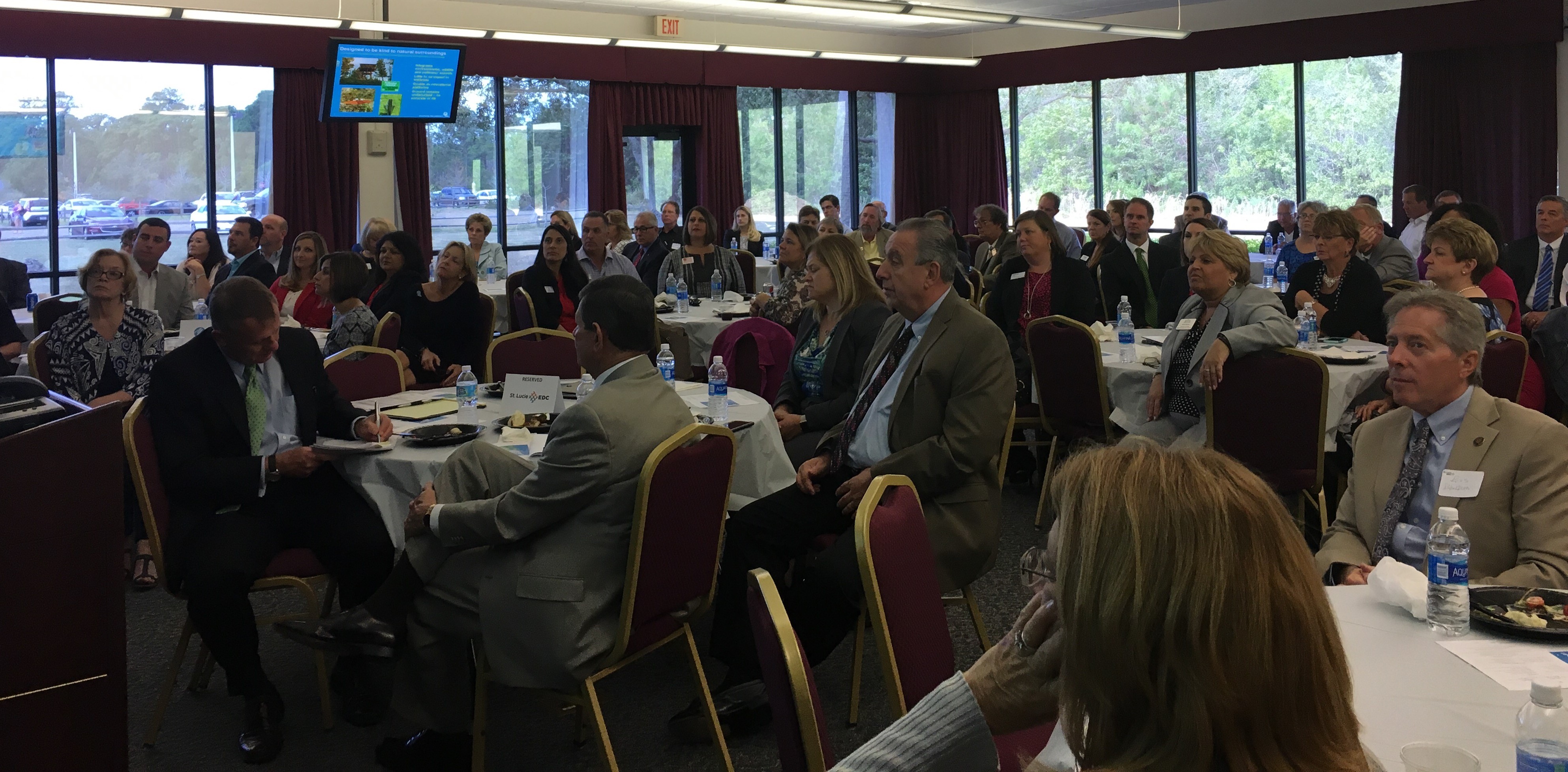 May 2: In partnership with the Florida SBDC Entrepreneurship & Small Business Conference, the EDC held a joint meeting at the IRSC Kight Center featuring Dr. Jerry Parrish, Chief Economist and Director of Research at the Florida Chamber Foundation. Attendess learned about The Florida Scorecard™, an online tool that identifies and tracks key metrics important to Florida's economy today and into the future.
---
LOTL Kick-Off
The EDC is planning an after-hours mid-summer kick-off for the 2017 Leaders on the Links (LOTL) with information on scholarship programs and career pathway initiatives on the Treasure Coast.
What's the connection between Leaders on the Links and closing the skills gap? Because of a multi-year commitment by Southern Eagle Distributing to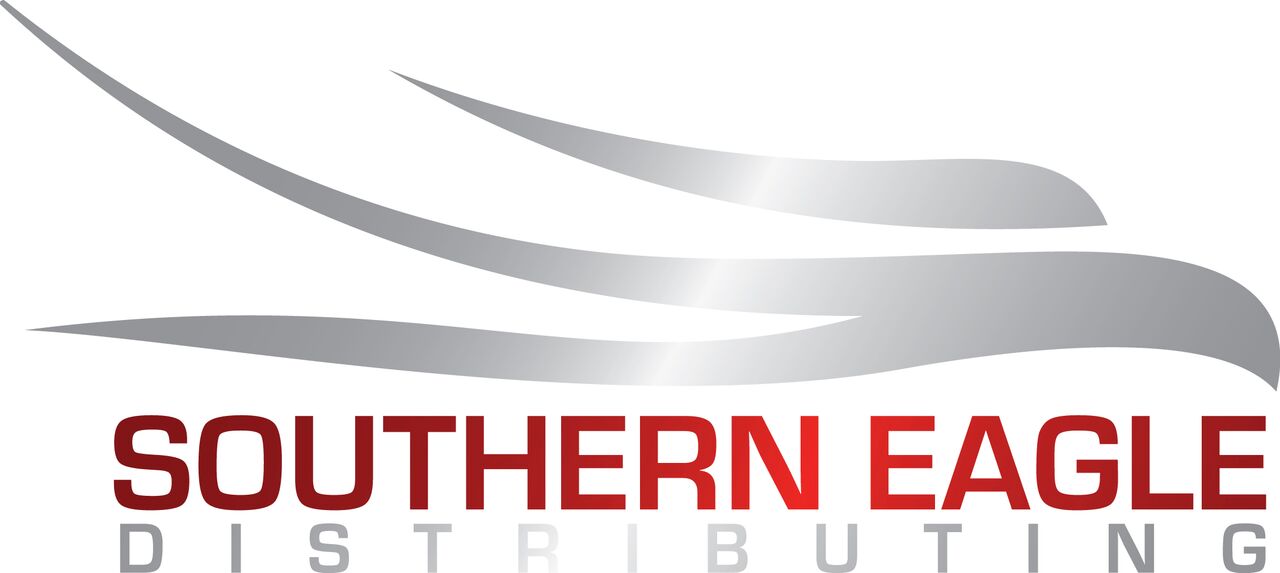 sponsor LOTL, a portion of our event proceeds are donated to the Peter W. Busch Family Foundation, which will help fund a scholarship program. Join us to find out more, stay tuned.
---
2017 Leaders on the Links
The EDC's third annual Leaders on the Links will be held on December 7th and 8th at the PGA Golf Club. The holiday party on Thursday evening gets bigger and better every year and Friday's golf tournament promises to be a memorable event. Just a few months away, so mark your calendars now and don't miss it!
Details coming soon! Sponsorships are available.
About the Economic Development Council of St. Lucie County
The Economic Development Council of St. Lucie County (EDC) is a private, not-for-profit organization, dedicated to promoting economic vitality in St. Lucie County through the attraction, retention and expansion of businesses in the community. EDC works in partnership with local governments and the private sector to advance its goals of creating more and better-paying jobs for residents, broadening the tax base and improving St. Lucie County's economic quality of life. Contact the EDC at 772.336.6250, contact@YourEDC.com, www.facebook.com/StLucieEDC or www.YourEDC.com.